Consider Dubai not just a as a place for having numerous destinations and attractions but as well as for having many job opportunities open for locals and expats. With the growing economy in Dubai comes the possibility that there will be more open positions for those who wish to work here. Now that you're taking Dubai as a great place to work, here's the list of the in-demand positions in the great city of UAE.
Also Read: Working Part-Time Jobs in Dubai
When you visit the emirate, it is wise to brush up on local knowledge and expat opportunities. Here we share some important employment positions that you may consider. What's great about Dubai generally is that you can work in any field (so long as you are qualified). Sometimes even your education would not matter especially in industries where skills are much better needed.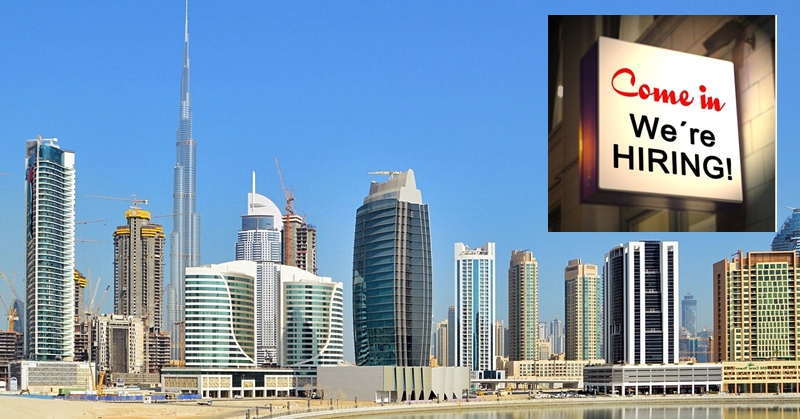 In-Demand Employee Positions In Dubai
Before going to Dubai, it is important that you are aware of the available positions that are hot and in-demand in this emirate in the Gulf region. Check out these positions and maybe you can find a good career as you start your expat life in Dubai, UAE.
1. IT, Software and Graphic Designer
Dubai is indeed one of the advanced cities in the Middle East. With the number of modernized facilities, it is no surprise that there is a need for employees who can work in advanced workplaces and technology. If you're an expat considering Dubai as a workplace and you have an experience in system programming and software development, be glad because the city needs you!
2. Architects and Engineers
One of the top industries in the Middle East is the Real Estate, Engineering, and Construction Industry. Because of the booming economy of the city of Dubai and the plan to establish more office spaces and residential homes, architects and engineers are in-demand. If you want to work here in Dubai and you're an architect or engineer, there are great opportunities waiting for you.
3. Medical Practitioners
Medical Practitioners such as Doctors, Dentists, Nurses, and Pharmacists are currently in-demand in Dubai. It is because the Dubai Health Authority seek to improve the health system in the country, thus, there are more hands needed to push through with this plan. If you're one of the practitioners mentioned, you might consider applying in Dubai for a better work experience.
4. Hotel Staff
We all know that Dubai is a tourist destination and more vacationists come here every year. This is the reasons why the city is in need of more hotel staff–to accommodate the number of visitors coming into city. The growing number of visitors entering the city is also a factor why more hotels and accommodations are emerging in the place. In case you're interested to work for any hotels in the city, this might be the right time for you to grab that opportunity!
5. Secretarial Positions such as Personal Assistants, Admin, and Receptionists
Clerical jobs are a part of everyday activities in any offices. And since more and more offices and businesses are starting in Dubai, the need for more secretarial positions is increasing. If you have an experience in doing admin tasks, you might want to try applying in companies with vacancies.
These are the top 5 positions that are now in-demand in Dubai, UAE. In order to successfully work here, be sure to assess and check if you are qualified to work in your preferred companies with the job vacancies.