Some of us don't just go to other countries to work, some people want pleasure in life. By that, it means going to tourist spots and places where they can find joy and relaxation. In Bahrain, there are plenty of places to go to if you are someone who's fond of tourist spots—from popular establishments to beautiful beaches.
If you are craving for some splash of the sea, Bahrain has beaches to offer where you can bring your family and friends to do some physical activities such as swimming, surfing and volleyball. If you want a calm and relaxing experience, these beaches are perfect too. Because we care about your experience in Bahrain, we made a list of beaches for your reference.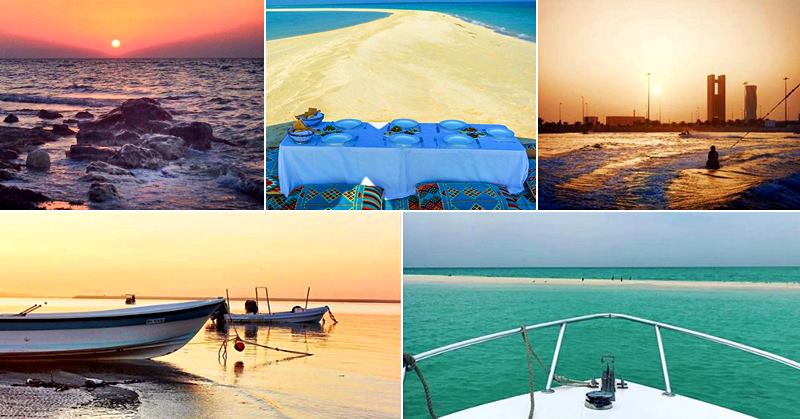 Guide to the Best Beaches in Bahrain
While our site tries to share as much information in terms of labour laws and concerns in the Gulf, we don't mind sharing a few tips for expats to learn more about the attractions this country has to offer. Please check out these amazing Bahrain beaches for you to visit and unwind. This list will be updated every now and then if a new beach will pop up.
#1 The Ritz Carlton Beach
Location: Seef
Here in Ritz Carlton Beach, you can enjoy swimming, kayaking, jet-skiing, and other beach activities. Enjoy a luxurious experience not just in the beach but as well as in its private marina, lagoon, and island!
#2 Marassi Al Bahrain
Location: Diyar Al Muharraq
Here in Marassi Al Bahrain, you can do swimming, kayaking, and other beach activities that would hype your adrenaline. This place is popular for beach hosting, so bring your friends to the beah party and listen to some cool DJ music.
#3 Karbabad Beach
Location: Karbabad
Here in Karbabad Beach, you can do as much as activities you want—from bringing your family to a picnic to capturing the beauty of the sunset. This place is perfect for those who are craving for chill activities like walking along the sand and picnics.
View this post on Instagram
#4 Al Jazayr Beach
Location: Zallaq
Here in Al Jazayr Beach, you can rent a boat and stay the night as it is popular for its known Bahrain Sailing Club. No need to worry about your trip this weekend because this beach is just near some other tourist spots like the Lost Paradise of Dilmun Waterpark, Bahrain International Circuit, and Al Areen Wildlife Park.
#5 Jarada Island
Location: Near NTPC, Kaniha; Muharraq
You may find this island mysterious but all you need is a good timing to reach it. You should come visit during the low tide as it disappears during the high tide. If you want a peaceful stay at the beach, don't forget to rent a speed boat from the Coral Bay to reach this amazing island!
#6 Coral Bay
Location: Manama
The Coral Bay is not just a channel for you to reach the Jarada Island. In fact, it is also a perfect place for beach activities such as speed boating, jet skiing, and diving. For water sports enthusiast, this place fits you!
#7 Bahrain Yacht Club
Location: Sitra
Here in Bahrain Yacht Club, it doesn't matter of you are an experienced sailor or just a beginner. If you want to learn how to sail, the club offers a lesson touched with some fun and thrilling activities. Trust me, this club is known for more than 5 decades now!
View this post on Instagram
#8 Amwaj
Location: Muharraq
This place is popular among locals and foreigners as it is a perfect spot to swim. Events like the Bahrain Boat show are held in Amwaj, which keeps the place from being boring. If you are planning to visit the Jarada Island, you may want to head to this beach first.
With this list of beaches in Bahrain, you will surely have a perfect summer getaway. So what are you waiting for? Pack your things and let's dive in to this beautiful experience.
Did we miss any from list above? Do let us know and we can maybe add in your thoughts.