Your life as an expat in Oman doesn't have to be hassle and inconvenient. There are a lot of ways for you to make life easier here even though you're away from your home country. Oman is a safe place and it will make you feel peaceful and calm once you have settled down. And when you start looking for things that you can enjoy in this country, there are many adventurous and interesting ones to choose from, especially in Oman's nature attractions.
Whether you are here for a business trip or a destination tour, it would be so much convenient if you are driving your own rented car instead of relying on the available transportation. This is one way you can lift a heavy weight from staying in a foreign land. Few reasons why this should be one of your travel priorities include the unpredictable schedule of buses in the country, challenging negotiation with taxi drivers and long roads before you get to your preferred place.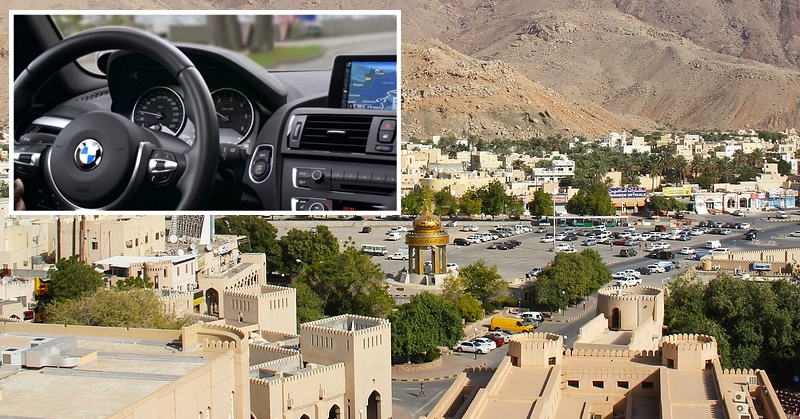 Best Companies to Rent a Car in Oman
For you to successfully rent a car in Oman, here's the list of the trusted rent-a-car companies.
#1- EuropCars
You can rent cars in this rental car company for a price ranging from OMR 20 to OMR 50 depending on the type of vehicle. However, if you are between 18 to 21 years old, take note that there are limited cars you can choose from.
#2- Easy Rent Cars
The good thing about this company is that they let their customers pick their rented cars anywhere in Muscat, even in the Muscat International Airport. The price is between OMR 10 to OMR 30 a day depending on the the car you choose. Note that the company may ask for sub charges for customers under 30 and over 65 years old.
#3- ArabiaCars
Like Easy Rent Cars, you can also pick up their rented cars anywhere within Muscat, Nizwa, and Salalah. The company offers long and short-term rental services. If you want a guided tour, you can ask ArabiaCars to add this to the package of your rental car.
#4- Speedy Oman
Speedy Oman offers different types of vehicles from chauffeured to self-driving vehicles. In order for you to rent a car in this company, you should be 21 years old and beyond. You can also request to pick up your chosen car in the airport or anywhere around Salalah and Muscat.
#5- Sixt Rent a Car
With branches located in Muscat, Sohar, and Salalah, this company is offering brand new cars (mostly 3 months old) to its clients. There a lot of cars to choose from–BWM, Chevrolet, and Nissan included. You can also opt to use their online system where you can book and pick up the car in your preferred location.
Renting a car should now be easy for expats since a there are various rental car companies allowing them to purchase services. Having your own rented car can help you have a smooth trip from home to your favorite tourist spots.