It is challenging to find a right work overseas especially if it's your first time going there and you only have a limited time to seek for a job. But no matter what the drawback is, you shouldn't be stopped from starting to step on your path to success. Speaking of job opportunities abroad, are you considering Dubai as a country where you can work? If yes, you're just a click away from choosing the right decision.
Also Read: Top Companies in Saudi Arabia
Dubai is undoubtedly a great city in UAE worthy to visit and work. If you're an expat considering working in Dubai, here is the list of the top companies where you can work and start your career.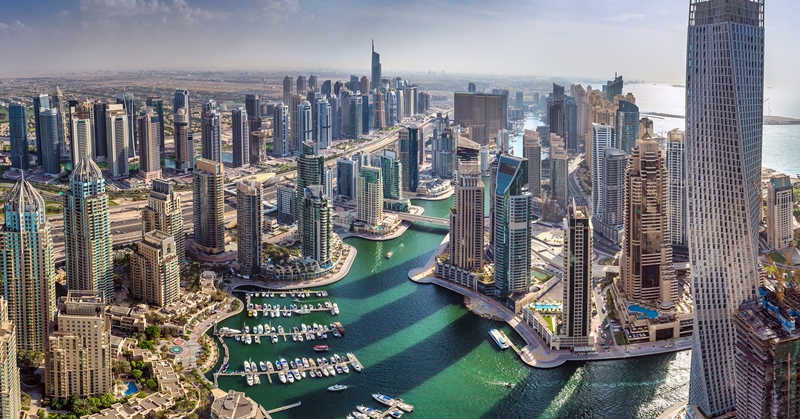 Top Companies in Dubai
The Great Place to Work is a global consultancy that gives us the clue on what companies did a job well done for the past years. Here's the top companies they recognized:
The One
This company is a furniture retail company originated in UAE and founded by its CEO Thomas Lundgren. Lundgren was awarded as the "Leader for the Year" for 2017 to 2018. From being the 4th place in the best companies to work in 2017, The One was top on the list in 2018. If you think you have the qualification to be a part of this company, it wouldn't hurt sending them your resume!
DHL
DHL is a known logistic company in UAE and has the second spot in 2018. From the 1st place in 2017, it fell to the 2nd place but did not fail to maintain its core values, its focus on nurturing its employees and creating a fun working environment, and its openness to its employees. If you want to work in an environment where employees matter, you should considering DHL as your employer in Dubai.
Omnicom Media Group
Omnicom Media Group is known in the media industry here in UAE. It has been on the top list of the Great Place to Work for seven years now. Surely, if you work here in this company, your job experience would step up!
Splash
The Splash is a company under the fashion industry. It is part of the Landmark Group–which is the one of the largest conglomerates in the Middle East. The company offers different kinds of clothing for people of different ages. Since fashion has always been a trend, working here would be fascinating. If you think you qualify to work for this company, now is the time to apply!
Hyatt
Down to the 5th place is Hyatt–a well known company in the industry of hotel and management. If you are someone who's interested to work in hotels, you should consider this company if you want to have a great experience in your chosen career.
Aside from these 5 big companies, you should also consider working in the following corporations and firms as they are currently valued high in the market, offer great salary package, and provide a good career experience:
Emirates Group
Jumeirah Group
Dubai Airports
DAMAC Properties
Nakheel Properties
Chalhoub Group
Alshaya Group
Weber Shadwick
Hilton
Cisco
FedEx
Now that you have the idea on the best places to work in, you can assess whether you are fit to work in any of these companies. Remember to be confident when applying!