In Oman, there are other things you should know aside from your employment contract, salary package, working hours, overtime, and other employee benefits and labour laws. An expat working in this country, you should also be knowledgeable about the type of leaves an employee is entitled of during the duration of his/her services.
Also Read: Best Destinations to Visit in Oman
Basically, there are six (6) types of leaves you are entitled of if you are currently working in Oman. This is also applicable to anyone planning to fly to this country to take job opportunities. To keep you guided, here's the list of the leaves you should be aware of.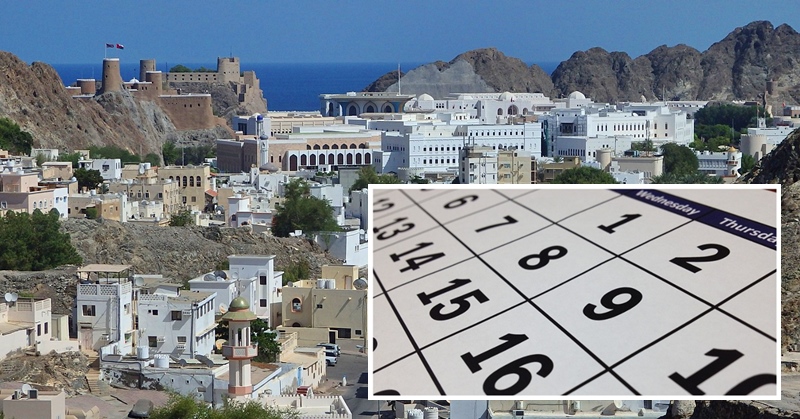 Oman Expat Guide: Types of Leaves for every Employess
Make sure you are aware of these type of leaves in order to understand your rights better and to know where you stand when you request for them. After all, these are basic knowledge you should be equipped of having if ever you plan to work in this sultanate.
Sick Leaves
Sick leaves are subject to Social Insurance Law, which states that an employee with medically proven illness should be given continuous or separate leaves with pay of not exceeding 10 weeks.
The employee is entitled to receive full pay of the sick leaves during the first and second weeks.
The employee will receive 75% of the pay of sick leaves during the third and fourth weeks.
The employee will receive 50% of the pay of sick leaves during the fifth and sixth weeks.
25% of the pay of sick leaves will be given during the seventh to tenth weeks.
Annual Leaves
Annual leaves of 30 days will be given to employees who have been with his/her employer for a minimum of 6 months.
These are days paid and should be received by the employees as included in their full gross salary.
This is however subject to changes depending on the need for more working hands.
Maternity Leaves
A female employee is entitled to 50 days maternity leave with pay.
Employers are not allowed to terminate a female employee just because she's absent due to her pregnancy. Note that this absence should not exceed 6 months and should be validated with a medical certificate.
Emergency Leaves
An employee can use an emergency leave during the time when a situation beyond his/her control arises. This should be authenticated with a proof of emergency. 
Special Leaves
3 days in case of marriage which should only be taken once throughout the period of service of the employee.
3 days in case of death of mother, father, brother, sister, son, daughter, wife, grandmother or grandfather.
2 days in case of death of aunt or uncle.
15 days for Al-Jan pilgrimage for employees with a minimum of 1 year of stay in service.
130 days for Muslim wives whose husband has died.
Weekly Day Off
An employee is entitled to 2 days of weekly off. In case the employee worked during his rest days, he/she is entitled for double pay or the equivalent overtime pay.
Being knowledgeable is our advantage when working or living in a foreign country. As an expat, you should always read the provisions and laws prior to signing a contract with an employer. The laws can save you in the future.