Expats who don't know about the DEWA account in Dubai yet must be able to learn about this important part of being a resident of this city. In our previous article, we've discussed setting up a DEWA account if you're a new expat in Dubai. In this article, we will help you find out how to transfer and cancel your accounts if unexpected circumstances come up.
Also Read: How to Apply for Alcohol License in Dubai, UAE
Setting up your DEWA account is just like registering your personal information on the website of the government. You'll need this document once you've entered the country, authorities can process your electricity and water connection. Once your connections are all set, it may come to a point that you need to cancel and transfer them.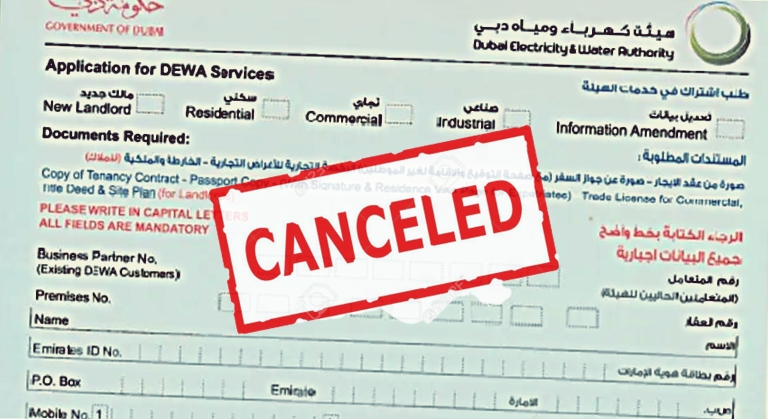 DUBAI: When do you transfer your DEWA account?
If you're moving to a different villa or apartment, that's the time you can transfer your electric and water connections.
How to transfer a DEWA account?
Before you apply for the transfer of your DEWA account, make sure you already have a new place where you can set it up.
You can transfer your account via DEWA Move To Service.
DEWA Move To Service is a service that administers the whole process of transfer the connection from one place to another.
DEWA Move To Service allows you to transfer your DEWA account by providing your Ejari tenancy contract for your new place.
You can avail of the service by heading to DEWA customer happiness centers.
You may transfer your account along with your deposit.
Forget about making another deposit because you don't need to anymore as long as your current deposit does not exceed the amount that should be deposited.
If you're moving from an apartment to a new villa, you should add more to your current deposit. And if you're moving from a villa to an apartment, there is no need to add.
When do you cancel your DEWA account?
You may cancel your DEWA account in case you're moving out of the country and you don't plan on going back sooner.
Also Read: UAE Employment Hours, Leaves and Vacations
How to cancel your DEWA account?
Canceling your DEWA account is easy. Simply visit your DEWA Customer Care Center.
Deactivation charges are required when canceling.
For small meters for electricity and water, the deactivation charge is AED 100.
For large meters, the deactivation charge is AED 300.
There are also knowledge fees which are AED 10 and innovations fess of AED 10.
A 50% discount is entitled to a Thukher or Sanad cardholder on this charge.
If there is a DEWA Move To Service, there is also a new service dedicated to those who are moving out and this is known as DEWA Move-Out.
You may also use your DEWA account to browse the website and familiarize yourself with the interface so you would know where to go when you want to transfer or cancel your account.