The time for judgment has come and UAE is now ranked as the second safest country in the world next to Iceland. For those who are thinking of working and living abroad, this is the time for you to move in and spend your days here in this country. With lots of available job vacancies topped up with a safe environment, who couldn't agree more that UAE is a great place to be?
Also Read: How to Sponsor Your Spouse in UAE
More and more expats are choosing the Middle East region where they want to spend the rest of their career days and probably even after they retire. It's not a surprise given the fact that the economic status of this region is stable, allowing residents to live a simple, luxurious or whatever lifestyle they prefer. Now that UAE is ranked as the second safest place in the world, don't wait until the time is over for you to move in. Take your chance now and accept a beautiful life this country can offer.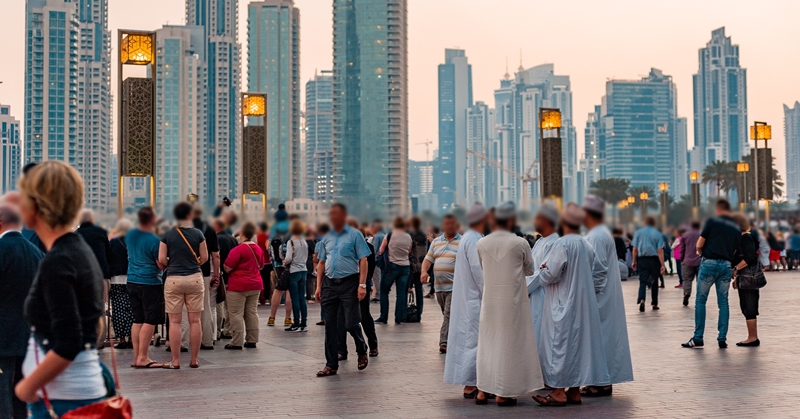 About UAE's Safety Ranking
UAE ranked as the second safest home, outperformed other famous countries like the United States of America, Singapore, Thailand, France, and Italy.
There were over 20 countries from across the globe waiting to be ranked considering the comparison of major data. Iceland topped as the safest and UAE as number 2.
The four major data where the comparisons were pulled are:

Crime rates recorded by the World Economic Fund.
Health risks from NHS Fit for Travel
Probability of natural disaster as announced by the World Risk Report
Terrorism risk levels as shown from the Foreign and Commonwealth Office.

Iceland scored 6.6 in terms of safety measure scale while UAE got a close score.
According to the report, countries with the highest crime rate in the world include Mexico, South Africa, Turkey, Thailand, and India.
Those countries that reported low health risks are UAE, Singapore, the US, and Japan.
Barbados, Iceland, and the UAE have the lowest possibility for natural disasters. UAE got the third place for this category.
Also Read: Working in Dubai and UAE: The Things You Should Know
To add more on the list, UAE's capital city–Abu Dhabi was ranked as the safest city in the world last September. Abu Dhabi has outnumbered more than 300 cities around the globe including Tokyo, Vienna, and Munich. This is truly a sign that the UAE maintains a safe and secure environment for everyone living in the country. As an expat, you should not just look for better pay when choosing the country for you. But rather, you should consider your safety as a foreign national because you'll never know what's in there for people like you.