Are you traveling to a country in the Gulf Region? Are you planning to work in a company located in the Middle East? Whether you are an expatriate looking forward to staying in the Middle East for less than a year or more, you should know the things you need not bring during the day of your flight. To know more about it, continue on reading the rest of this article.
Also Read: Do's and Don'ts in Dubai
Did you know that the Gulf Region is strict when it comes to carrying specific things around? Yes, there are particular things that you can't bring when you enter the country and when you're within the are already. It's not that hard to comply but you need to invest in knowing those things so you can avoid problems during your arrival. To help you out, we listed the things you need to avoid bringing when entering any country in GCC.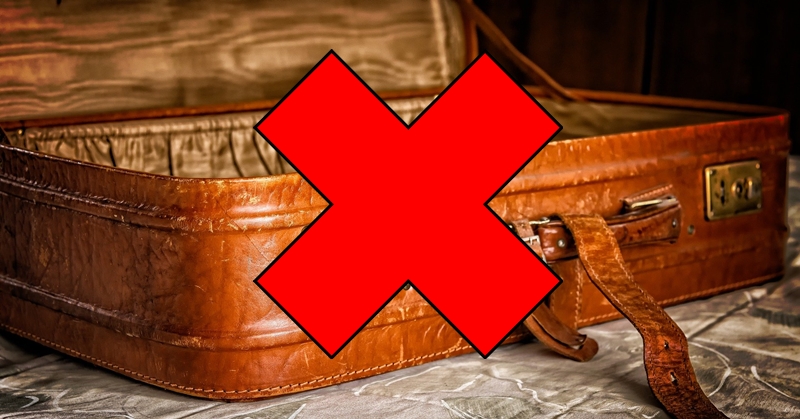 List of Things To Avoid Bringing
Narcotic drugs of any kind. Severe punishment is waiting for those who will be caught entering the country with prohibited drugs.
Pork or any related products. Since the countries in GCC are Islamic countries, you have to avoid bringing things that would disrespect the Islamic region.
Pornographic instrument. Whether it is a picture, video, or CDs, don't ever try bringing these things in the Middle East.
Fake money. Believe it or not, you will not be able to get through the doors of GCC with your forged currency.
Any kind of weapons and ammunition. Even if you hide it somewhere in your baggage, weapons will be detected at the airport. So, if you have registered weapons at home, don't bring it in any country in the Middle East.
Chemicals. Along with narcotic drugs comes the chemicals. Be it an organic fertilizer, it can't get pass through the gates of the airport.
Gambling paraphernalia. These things are strictly prohibited in GCC.
Endangered species. Animals that are endangered cannot be brought here in the Middle East.
Jammed communication devices. If you have plans on bringing your self-made communication tools like radio, better stop the idea because it will just land in the hands of the authorities.
Substances polluted by radiation.
Rhinoceros horn and crude ivory.
Also Read: Things To Consider When Relocating to Dubai
If you're in the area for a vacation, just bring enough clothes and basic things like money and phones. Don't try to bring any of the things listed above as this may put you in a lot of danger. The same applies to anyone entering the region to find work. If you want to get a job in the Middle East, follow the rules. You can start complying with the GCC law by avoiding the things mentioned earlier. For your family and friends' awareness, don't forget to share this information!