There are a lot of traffic violations in Abu Dhabi. Because it's one of the most popular city throughout the country. The state has implemented specific laws and regulations for every act that affects people and properties.
Also Read: Dos and Don'ts in Abu Dhabi
Abu Dhabi is a great city in UAE. There's no surprise why most expats chose to work or live here other than the city of Dubai. Aside from great opportunities, you will also face many laws and regulations which are strictly observed. One strict provision is the traffic law. To know more about the major traffic violations and fines in Abu Dhabi, here's the list for you.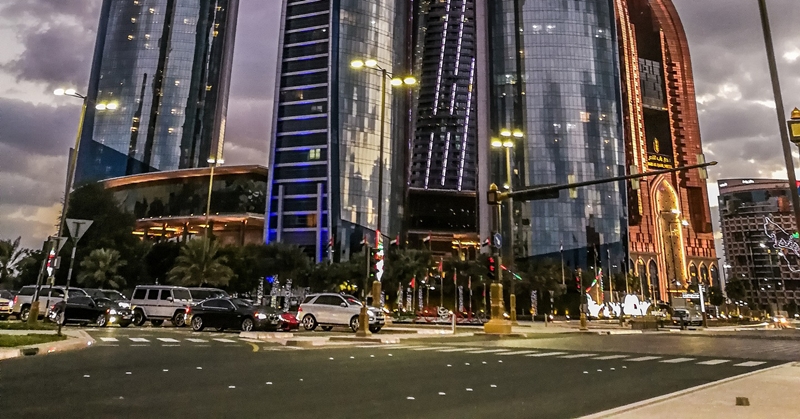 Major Traffic Violations and Fines
A fine of 200 AED for using vehicle unfit for driving, blocking the traffic, no lights on the back, taxis stopping at the wrong pick up area, no lights at the sides, and placing stickers on vehicles without permission.
A fine of 300 AED for not following the terms in driving permit, leaving vehicle with active engine on the road, towing unprepared vehicles.
A fine of 400 AED for modifying car's engine and chassis without permission, changing the color without permission, and driving with foreign license permit which is not allowed.
A fine of 500 AED for using industrial, mechanical and construction vehicles without the licensing authority's permission.
A fine of 500 AED for stopping at pedestrian lanes.
A fine of 500 AED for not giving name and address to traffic police when required, throwing garbage in the roads, not following traffic signs, and not giving way to pedestrians on pedestrian crossings.
A fine of 500 AED for not stopping after causing an accident, driving noisy vehicle, and letting other drive without a license.
A fine of 600 AED for excessive speeding, overtaking inappropriately, and entering the road dangerously.
A fine of 800 AED for jumping on a red light, running away from traffic police, and overtaking trucks dangerously.
A fine of 1000 AED driving that causes harm to civilians and driving without plate number.
A fine of 2000 AED for reckless driving and racing.
A fine of 3000 AED for not covering the loads of the trucks.
Also Read: Labour Laws in Abu Dhabi
The provisions mentioned are not limited to the traffic violations and fines. These are the major traffic violations that will cost you more than 500 AED. Aside from this list, there are other laws that has a fine of 500 AED. Share this useful article to your family or friends to remind them of the consequences.