Kuwait is more than just an Islamic country. Different things can be seen here including the unique culture of the locals, job opportunities for local and foreign nationals, and progressing economy because of the oil industry. These are the reasons why expats continue to come into this country and look for better career paths. In case you're wondering what specific gifts represent the great country of Kuwait, this article will lead you to the answers you're looking for!
Also Read: Best Attractions in Kuwait
If you're an expat in Kuwait and you got the time to visit your family in your home country, there are good souvenirs and gifts you can bring with you. Take this chance to give them what you think is the best you can get from Kuwait. Surely, they will appreciate this small effort especially if it's in your culture to give take-home gifts whenever you're away from your family. Here are the souvenir ideas you don't want to miss and the ideal gift stores in Kuwait.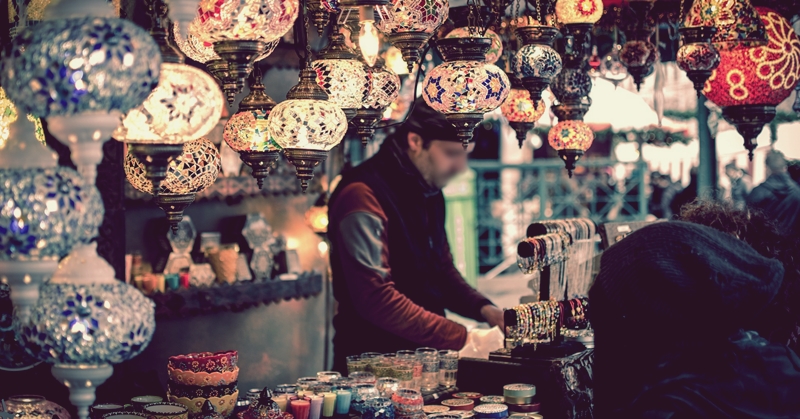 Best Souvenirs From Kuwait
Food – it can be packed Kuwaiti sweets, dried fruits, nuts, or dates.
Decorative ornaments – there are different kinds of ornaments you can buy from Kuwait. There are those metals and those that are handcrafted by locals.
Local teapots and cups – traditional housewares are the best gifts for family. You can either use the teapots and cups at home or just leave it as a decoration.
Sheep wool rugs – if other Middle East countries have Persian Rugs, Kuwait has sheep wool rugs to offer.
Perfumes – Middle East countries are known to produce perfumes with a good smell. This can be combined with lotions and other cosmetic products. This is a perfect gift for men and women in your home!
Also Read: Things to Know Before Relocating to Kuwait
Specialty Shops in Kuwait Where You Can Gifts
Old Kuwaiti Souq Market – different souvenirs are available in this market. While shopping for spices you can bring at home, you can also drop by local restaurants offering cheap dishes! Expect to see a traditional market standing at the heart of Kuwait City.
Al Hamra Luxury Center – this luxury mall is within the Al Hamra Tower. If you want to buy more expensive gifts, head straight to this place.
Marina World – this place offers more than just nice restaurants where you can eat. You can also buy luxurious gifts here which you can only buy from Kuwait.
Beit Ahmad – this is a small shop situated in Souk Mubarakiya. You can buy homemade almond milk, memorial handicrafts, and rugs in this store.
Sharq Market Waterfront – although this place is popular for the fish market, you can explore the place and search for authentic souvenirs.
Soucolat – this shop has a minimalist design you don't want to fail to see. You can roam around the store and look for something good to bring home.
It's time to bring your cash and shop for souvenirs for your family. Remember to buy enough as they are waiting for you to come home already!