Kuwait is undoubtedly one of the richest countries in the Middle East. In fact, it has the sixth largest oil reserve in the world. This is one of the reasons why many expats are going to Kuwait every year. But aside from great job opportunities and wealth, does Kuwait offer more to expats and tourist?
Also Read: Best Shopping Destinations in Kuwait
The answer is a YES! Kuwait has more to offer than just job openings. For expats who are already living in the country and for those who are planning to experience tourism, there are great places here worth to visit. To start your weekend escape or vacation getaway, here are the top 10 destinations in Kuwait you will surely love.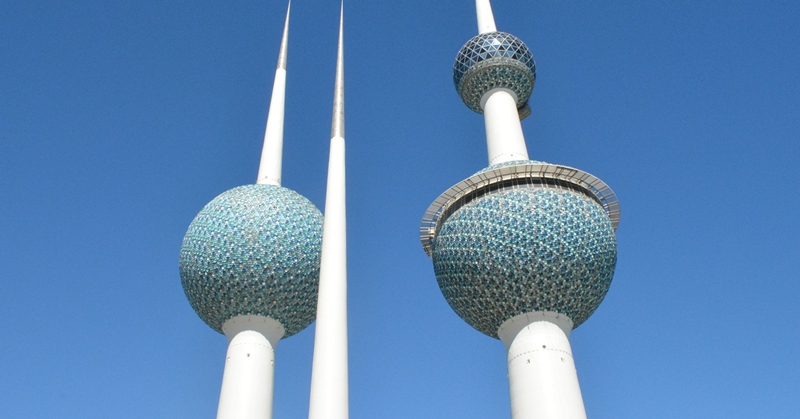 Top 10 Best Attractions in Kuwait
As what the name suggests, Kuwait has two towers that are more commonly known as "twin towers". One tower has a view point that revolves 360 degrees, allowing visitors to watch over Kuwait City and the Persian Gulf. There are also restaurants to dine, perfect to hangout with friends and families.
It is the official and largest mosque in Kuwait. It expands to 45,000 SQM area, with 144 window and doors made out of teak wood.
The Liberation Tower is considered to be the second largest building in Kuwait with a height of 372 meters. This was built and completed in 1993 to serve as a liberation symbol of Kuwait from Iraq. This is now a telecommunications tower.
Also Read: Dos and Don'ts in Kuwait
This place is regarded as the first island in the Persian Gulf and a tourist destination for locals and foreign people. It was opened to public in 1988 and continuously attracting more people from across the country.
One of the biggest urban park in Kuwait is Al Shaheed Park. The place is divided into three main gardens namely the Seasonal Garden, Oasis Garden, and Museum Garden. It also has other museums, theaters, and walkways for tourists.
First to Liberation Tower, we have the Al Hamra Towers as the tallest structure in Kuwait that serves as a skyscraper. It is 414 meters in height with lots of entertainment and dining places inside.
Located near the Kuwait National Museum is the Sadu House where a lots of artistic things are viewed.
This zoo is situated in Frawaniya, Kuwait and houses over 150 kinds of animals from birds to turtles. This is a place perfect for family bonding, especially with kids.
The name of this tourist destination described what it is- a building with mirror walls and floors.
This is the country's archaeology museum. For people who are fond of planetariums and exhibits, this place is fit for you!
Kuwait is truly a home of the biggest. Imagine going around the country where you can see tall buildings and the biggest parks. The list is not just good for solo tours but great for family and friends who want to go on a vacation as well.