Festivals are still a hype and Qatar participates in this long-living tradition. If you're visiting the country or working here, you can actually find interesting things to look forward, like the festivals we are talking about. Whether you are a first time goer or not, you will see different events celebrated no matter what time of the year it is. Qatar has many different events mostly with food feasting that will surely satisfy your taste buds.
Read: Budget Supermarkets in Qatar
If you're not a foodie, you can still experience festivals celebrated because of the season. Most of the time, malls and other establishments join by giving discounts and freebies so be sure to make it on time for the celebrations.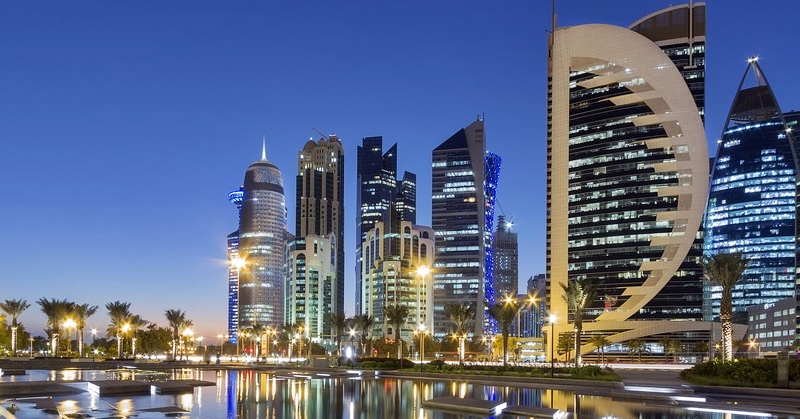 Annual Festivals in Qatar
Qatar International Food Festival
Every year, Qatar International Food Festival is held in the Museum of Islamic Art Park. During this celebration, culinary experts from around the world are invited by Qatar Tourism Authority to participate in this major event. Food stalls with the best tasting food will be available for the tourists.
Doha International Trade Fair
This is the biggest shopping fair in Qatar that lasts 10 days. On this time of the year, traders from around the globe come in Qatar to showcase their products. It is the greatest opportunity for tourists, expats, and residents to make their shopping spree as there will be global brands available and that includes electronics, furniture, footwear, and many more!
Ramadan
Ramadan is a sacred celebration and must be observed by the residents in Qatar for a month. During this time, Muslims sacrifice their month for fasting and praying. This doesn't mean that Muslims are the only ones who can celebrate this, expats can also join by following the rules set by the country during the celebration. Expats will also have the privilege to have lesser working hours when it's the season of Ramadan.
Kite Festival
Kite Festival is annually held in Katara, Qatar and is celebrated not just by Qatar but together with other countries like USA, Japan, and South Korea. Katara is a place where winds are steady so to make the flying of kites possible. If you're a person who likes flying kites, this is surely an event you can enjoy. Additionally, families can come here to attend kite workshops.
Doha Cultural Festival
Last but not the least is the Doha Cultural Festival. It is where you can witness the culture of Qatar by visiting art galleries, going to the theaters, watching dances, music, and poetry. It is indeed a great way to know more about the traditions of Qatar!
Also Read: Working Hours and Vacations in Qatar
These are the major festivals that you can experience in this country yearly. Be sure to bring your adventurous and cheerful spirit so you can enjoy the events and be able to see all the shows in each celebration. Coming into Qatar should not be just about work, you should combine it with entertainment!