When you work as an employee, you get different perks such as your basic salary, bonuses, medical assistance, insurance, and leaves. Each employee is entitled to these benefits as long as he/she is working for that current employer. Aside from monetary advantages, employees should note that non-monetary rewards are among those best benefits they could ever get from their companies.
Also Read: Social Media Rules in Qatar
Given that the least hours a full-time employee should spend working is 8 hours a day equivalent to 40 hours if working 5 days a week, life can be a bit stressful. Two days of rest might not be enough especially if you are seeking for a life work balance.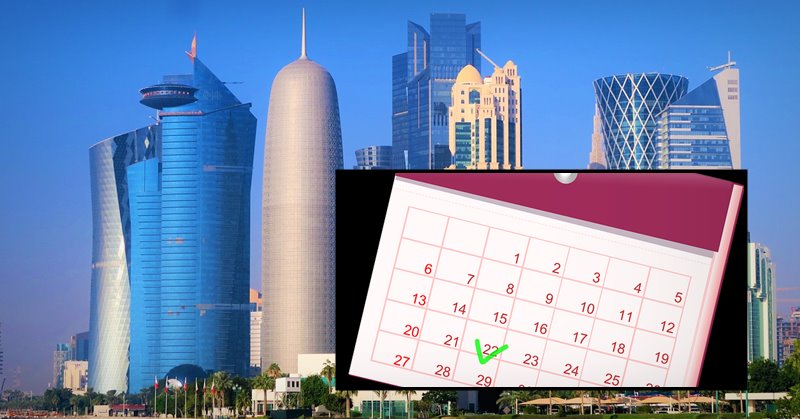 Understanding Work Leaves and Vacations as per Qatar Labour Law
Take note that in some industries in the Gulf Region, sometimes work hours are even more. Take for instance those working the Retail or Food & Beverage industry where usually there is only one day off.
This is the reason why companies provide leaves to employees, in order to promote the stability of employees' work and life.
Official Leaves for Qatar Employees
If you are currently employed in Qatar and wondering what your company has in store for you, we made you a list of official leaves according to Qatar Labor Law Artciles 78 to 85.
Annual Leave – this is consumed within a year and will be replenished the next year. Below are the specific annual leaves you can use with full wages:
Eid El-Fitr – equivalent to 3 working days
Eid Al-Adha – equivalent to 3 working days
Independence Day – equivalent to 1 working day
Additional 3 working days – to be determined by the employer
3 weeks annual leave – given to those employees who are employed for atleast 1 year but less than 5 years.
4 weeks annual leave – given to those employees who are employed for more than 5 years.
An employee is also entitled to a leave equivalent to a fraction of the year considering his/her length of service.
Additionally, an employer may:
Fix the date of the annual leave depending on the requirements of the work;
Divide the leave in not more than two periods with the consent of the employee
Postpone the leave upon request.
Be informed that an employee cannot waive his/her right to use these annual leaves. In case a worker has been terminated before using these leaves, he/she should be entitled to a pay equivalent to the leaves he did not take.
Sick Leave – this is given only to those who are employed for more than three months. Employees must note that in order for the sick leaves to be approved, medical certificate and approval from the employer must be obtained.
If the employee used his/her sick leaves for the first 2 weeks, he/she is entitled to full payment equivalent to the days taken.
If the employee used his/her sick leaves for the next 4 weeks, he/she is entitled to half payment equivalent to the days taken.
If the leave is further extended up to 6 weeks, the employee won't be paid of any amount unless he/she resumes the work, resigns, or be terminated.
If the leave is further extended up to 14 weeks, the employee's service will be terminated and he/she should submit a report from the doctor that he/she couldn't work during the period covered.
In case the employee resigns or dies before the end of the 6-week sick leave, he/she is entitled the balance equivalent to the days not taken.
Be informed that these provisions, in any means, don't have an effect to the right of employees to receive their compensation and his/her taken 12-week sick leave or less will still be a part of the continuous service.
Leaves for Muslims – this is a maximum 2-week leave without pay to fulfill the pilgrimage duty, granted to the Muslim workers chosen by the employer, usually prioritizing those who have served the company for longer years.
Employees, in order to enjoy these benefits, should be knowledgeable about these provisions. Either using the leaves or converting it to monetary payment works best for the employees and employers.
Disclaimer: Please be advised that the information posted above should act as a reference. Please contact the Qatar Labour and proper authorities depending on your situation and for more updated guidelines. Our goal is to help share tips and insights into the workforce and system in the Gulf region only. But for specific concerns, please consult legal advice and assistance.