Bahrain is known for having different tourist attractions such as big malls and beaches. This might be the reason why more and more expats chose to stay longer in this country. If you are someone who wishes to relax but doesn't want to go to crowded malls and beaches, there are accessible public parks in Bahrain that are worth visiting.
Also Read: Top 10 Amazing Places in Bahrain
Living in Bahrain is simple if you want it to be. You don't need to live a lifestyle that everyone else has. Spending your weekend can be as simple as jogging in the park or by having a simple picnic with friends or colleagues. Bahrain has some of the decent places you can visit to have a relaxing rest day. Here's a list of public parks in the country.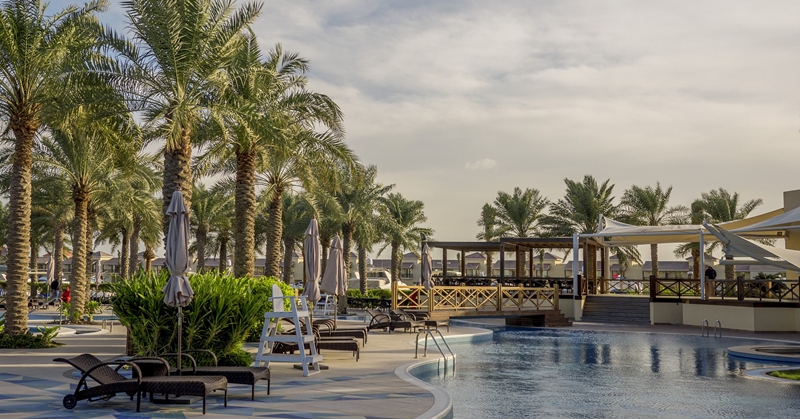 Top 5 Public Parks to Visit in Bahrain
Prince Khalifa Bin Salman Park
This park boasts its unique structure and ambiance and is the most interesting places among public parks. It has an artificial lake in the center area, making its appearance a lot more attractive. The main features of the park are it's open air skate area, shopping stores, benches and seats. Kid's playing section like bicycles, game rooms, pedal boats and rides are available for rent.
Budaiya Park
Budaiya Park is quite unique since this serves as a beachfront as well. There are paved walkways, lawns, and benches where tourists can sit and enjoy the view. There are also playgrounds and fountains to keep adults and kids entertained. The beach is open for public so if you want to take a quick swim and is free of charge!
Budaiya Botanical Garden
The Budaiya Botanical Garden is not just a park where you can stroll. This is where you can shop fresh vegetables and fruits while having a good trip with your kids. The ambiance here is perfect for relaxing since the green tall trees give warm shades to the area.
Also Read: Bahrain Bus Transport Guide
Dohat Arad Park
Dohat Arad Park is an open area where you can have great views of the water and watch birds migrating along the  bay. You can also enjoy jogging and playing in this park. Nearby restaurants are available to give you delicious menus
Al Kubra Garden
Lastly, Al Kubra Garden is where you can spend quality time with your kids. The park has a playground for children, volleyball and football field for adults, and clean public toilets. You will surely enjoy this place as the sun provides warmth and cool breeze from the wind when it touches your skin.
As a conclusion, there are great places you may visit in Bahrain. These public grounds are great for people who want to spend their solitary or engage with family or friends. You can visit these areas without worrying about charges or fees since there is no admission. Keeping the environment clean and taking care of your surroundings is a big help to maintain the cleanliness of these parks.