Do you want to have the best beach experience this weekend? Do you wanna enjoy your time at the beach for free? You can actually visit Dubai's beaches without needing to spend on admission charges or fees. It does not have to be costly where you might empty your pockets just to have a relaxing vacation. To know more details about these free of charge beaches, here's what we have gathered.
Also Read: Do's and Don'ts in Dubai
Dubai is truly an amazing place for expats. It is where you can see beaches just behind the tall buildings in the city. It's like experiencing the city and tropical life all at once. Another great thing about this place is that you don't have to spend to go to the beaches.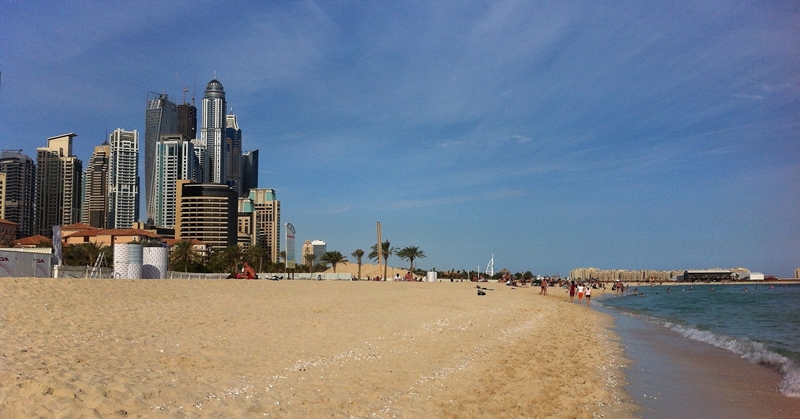 Top 5 Free Beaches in Dubai
There are free beaches here open for public so you are likely to bump into different people from across the country visiting these attraction. To start your beach trip, here's the list of the free beaches in Dubai worth visiting.
Al Mamzar Beach
This is a 99-hectar beach located in the northern part of Dubai, exactly situated in Al Mamzar Park, Al Kaleej Street. The place consists of huge lawns, bicycle lanes, and swimming pools. You can also enjoy sipping your favorite cup of drink in its seaside cafes while watching the rise and set of the sun. This beach is open from Sunday to Wednesday 8AM to 10PM. For as low as Dhs5 as an entrance fee, you can experience everything else for free!
Kite and Sunset Beach
The Kite Beach and Sunset Beach are just nearby each other so if you want to go to both, you will have an easy access. Kite beach is one of the famous free beaches in Dubai. You can do a lot of activities here such as beach volleyball, yoga, and kite surfing. You can also enjoy your midday snack here if you feel you're not in the mood for restaurants and cafes. Just make sure to bring your own staff for a more fun experience!
Black Palace Beach
Located in Al Sufouh, Black Palace Beach is considered as one of the hidden gems in Dubai. You won't be able to reach this free beach easily as the access is almost too impossible to find. Nevertheless, the place will tell you how worth it is once you're there.
Also Read: Things to Consider When Relocating to Dubai
The Beach JBR
This is also a popular free beach among locals and expats. You can easily reach the place as this is just nearby Dubai Marina. There are a lot to experience here–from sunbeds to seaside eateries.
La Mer
This beach just located in Jumeirah 1. This is a combination of a beach, shopping, and dining places. You can enjoy over 130 cafes, stores, and restaurants when you visit this pristine beach!
Now that you have the idea where to spend your weekends for free, it's time to pack your beach beds and snacks because this is definitely going to be an unforgettable Dubai beach experience!