Abu Dhabi is genuinely one of the most luxurious cities in UAE. This is where you can find a good job that give better salaries, shopping malls that offer discounts and best deals almost everyday, and many more that can satisfy your craving for pleasure. To fully enjoy your vacation or permanent stay here in Abu Dhabi, we are going to introduce to you the best attractions here in this city.
Also Read: Advantages of Working in Abu Dhabi for Expats
If you are an expat working in Abu Dhabi, and somewhat stressed from work. Imagine having to go to work almost everyday just to earn money. And since Abu Dhabi is where you can find the most attractions in UAE, your stress will surely be lessen if you will find time to go to best places here where you can release your stress. Here's a list of best attractions in this city.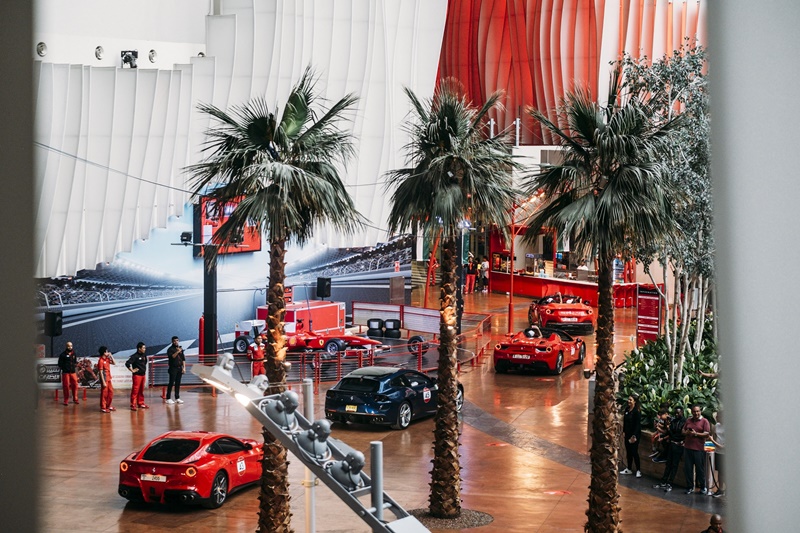 Top 10 Best Attractions in Abu Dhabi
Sheikh Zayed Grand Mosque Center
This grand mosque is one of the largest mosques in the world. As its unique feature, this has 82 white domes of different sizes.
This is a hotel with a private marina which will give you the best vacation experience. The place has a beachfront property, has over 14 restaurants, fitness gyms, marina, and a spa.
Ferrari World Abu Dhabi Center
This place is for automotive lovers. It is an entertainment complex with a motosport theme that will surely give your family a thrilling experience because of its rides, driving simulators, and a tour of the car factory.
This is an island with theme parks and car-racing circuits. You can also try playing in its golf course and walking along its beachfront.
This art and civilization museum was launched last November 8, 2017 by the President of France and Vise President of UAE to provide more entertainment for Abu Dhabi residents and tourists.
This is one of the biggest malls in UAE where you can shop your favorite brand and do entertaining activities to help you de-stress.
This place promoted tourist and conservatism as it serves as a tourism-cultural project designated for nature, heritage, and culture of Emirati.
If you want an extraordinary experience, try this ultra high speed roller coaster in Abu Dhabi. It is fastest roller coaster in the world with 240 km/h top speed.
Warner Bros World Abu Dhabi
Fan of movies? Don't miss out this indoor amusement park where characters from Warner Bros are showcased.
Last but not least, is the city's beach with crystal blue waters. Also be informed that there are ropes in this beach to give you limitations on where you can swim.
Just by the description, you will be enticed to go to these main attraction and spend time over the coming weekend. If you want to enjoy these destinations, plan your trip now!