One of the most notable things about Oman is its strong security as is it considered as one of the safest country in the Middle East. Expats go here not just for work but also because of the peaceful ambiance Oman gives. If you're a person who wants to bring your vacation to the next level, be prepared of what we are about to introduce you! Oman has a lot to offer, including amazing places you can consider as its top tourist spots.
Also Read: Top 10 Places to Visit in Bahrain
Expats living in Oman get to enjoy their days off while seeing the beauty of the country. To know more about where you can visit in Oman, here's the list of the top 10 must-see destinations.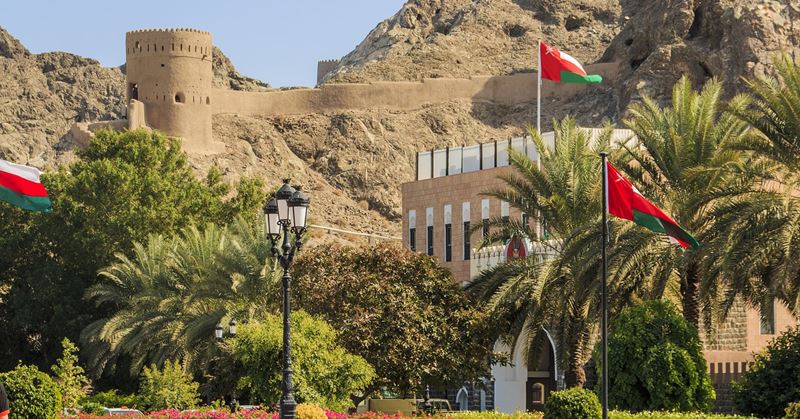 10 Best Tourist Attractions in Oman
Below are just some famous attractions in Oman/
1. Sumail Castle
You can take Sumail Castle as the most beautiful castle in Oman. Surrounded by palm trees and mountains, you can surely enjoy the breeze and the calming environment here. Don't miss the watchtowers in this castle to overlook the rest of the valley. You can also pass by the nearby fort just a few kilometers from it.
2. Taqah Castle in Mirbat
Another must-visit castle in Oman! To give you a brief information about this destination, it actually dates back from the 19th century and was established to give Sheikh Ali Bin Al Ma'shani Timman a permanent home. Now, it serves as a museum featuring the life and culture in the region.
3. Khasab Fort
Located near the Old Souk, this place has been finely built in 1623. The city of Khasab is more convenient for people coming from the United Arab Emirates as it is connected in the capital of Oman, which is Muscat. To get here, you can take ferry boats from Muscat. Don't ever miss out the stunning beauty of the Khasab Fort!
View this post on Instagram
4. Wadi Ash Shab
You can definitely enjoy swimming in the natural pools of Wadi Ash Shab. It is located in the Al Sharqiyah Region in Oman and is a very popular wadi with gorgeous nature trails. For any adventure-tripper, this is really a great spot for you to enjoy.
5. Muscat
Since we already talked about Muscat being connected to Khasab, the capital city should also be on top of your list. You will be amazed on how the city mirrors history, preserving inspirations from Eastern Africa such as wooden balconies and seafront fortresses. You can wander around the city and visit several museums, shops, and mosques.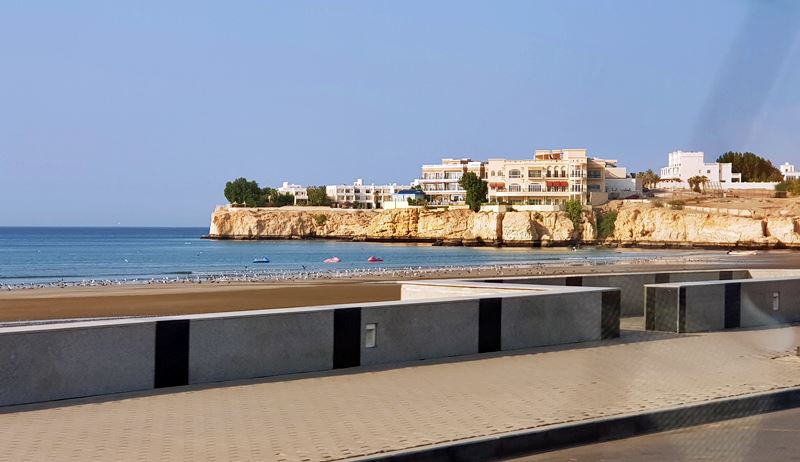 6. Masirah Island
This place is located in Indian Ocean, just off the coast of Oman. If you're a person who enjoys a place where you can be at peace any moment, this is a perfect spot for you. You'll surely love this deserted place because of several beaches where you can see turtles.
7. Jebel Akhdar Mountain
Ready to unleash the adventurous you? If you're looking for a place where you can take a break from the city and feel the beauty of nature, you should head to Jebel Akhdar Mountain and enjoy its breathtaking landscapes.
8. Telegraph Island
The name itself takes us back from the past where British used to send telegraph messages through the Persian cable line to reach London and the nearby places. It is here since the 19th century and although it has been left out of modernization, this is still a place perfect for snorkeling and swimming.
9. Nizwa
This is one of the most fascinating destinations in Oman. When you visit here, there is a hundred percent chance that this can be your favorite among the places in this country. The area is composed of different divisions where you can visit animal and vegetable markets, pottery shops, and the old castle preserving the old Portuguese cannons.
View this post on Instagram
10. Ras Madrakah Beach
If you want a different view, Ras Madrakah Beach is definitely the place for you. The beach is a territory for crabs, which makes it more interesting for expats. You don't get to see a colony of crabs in the city! It's also amazing to hear sound waves while taking a break from the busyness of the city.
View this post on Instagram
Oman is such a wonderful place to live in. These 10 destinations will surely give you a memorable experience of the country. Again, sky is the limit. You can always look for new spots to enjoy and relax. These places are not even half of the places you can enjoy and see in Oman, but these are great ones you can already start exploring as you discover the beauty of this sultanate.