Most expats staying overseas ask "where is the best place to stay?" If you ask me, yes, there's a lot of options. Abu Dhabi is one of the great countries in the Middle East so there are definitely many hotels and apartments to choose from if you want to stay during your visit. With these many options to choose from, we have reviewed some of the best places you can go and visit.
Also Read: Dos and Don'ts in Abu Dhabi
In this article, we are going to list down the top 5 best places in Abu Dhabi where you can stay over during your vacation. We hope this list helps you in finding the best spot in the country.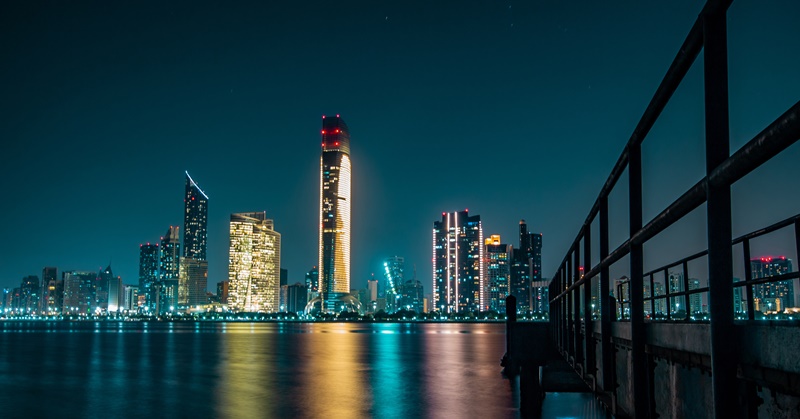 Top Picks to Visit in Abu Dhabi
The Corniche
Located just alongside the Abu Dhabi main beach, this place is perfect spot where you and your family can spend your vacation. The Corniche serves as a divider, with the sparkling water of the beach on one side and the busy boulevard on the other. Aside from being a great place to stay, this place is also surrounded by stalls and cafes where you can buy food and drinks. You can also do beach activities since the beach is open for the public.
Abu Dhabi National Exhibition Center (ADNEC)
Although not really a tourist spot for visitors, the capitol center has new hotels making it worthy to be one of this list. This place is more suitable for visitors coming into the country for business reasons than family vacationists. Staying in this place can give you a chance to visit the Hyatt Capital Gate as well–the leanest building in the world standing at an 18-degree angle.
Also Read: How to Manage your Expenses in Abu Dhabi
Al Reef
If you're plan is to explore further the busy city of Abu Dhabi, Al Reef is best suited for you! The place has a classic urban-lifestyle atmosphere, which balances the presence of townhouses and classy hotels. There are public parks, shopping malls, restaurants and health clubs here. Surely you won't get bored of this place providing limitless activities to do.
Marriot Al Forsan in Khalifa City
Khalifa City is already a place where you can search for hotels to stay in during your vacation period. But if you want a place near the airport and off-island, you can consider Marriot Al Forsan as one of your major options. This hotel is connected to a sports complex and has a shopping mall nearby.
Al Maryah Island
This place is located northeast of the City Center. You can include this in your list if you want to experience the ambiance of the next modern city center in Abu Dhabi. There are also shopping malls and shops here offering hot items and latest gadgets.
These places are worthy to check if you're still struggling on finding the best hotel for you and your family. Once you've chosen the right place for you, remember to enjoy your time in Abu Dhabi with lots of surprises the country can offer.