In Dubai, you can bring even your mother or father, not just your spouse. This may be applicable for single people or those who have already brought their spouses in the country and now want their parents with them. The process is simple, securing the required documents and following the application procedures.
Also Read: Guide on How to Get a Work Visa in Kuwait
We will provide you the necessary information about getting a residence visa for your parents. We know that it can be lonely sometimes when you're apart from your family, which is why Dubai implemented certain procedures so you can bring them here.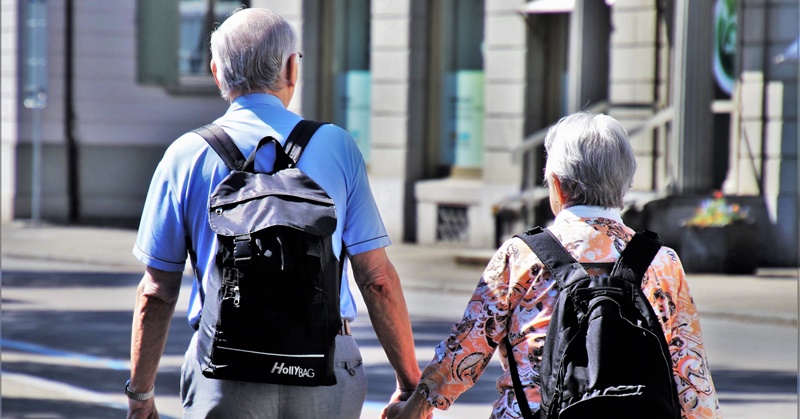 What are the requirements of sponsoring parents?
First and foremost, you have to be qualified in order to bring them here. You should be someone with a minimum salary of 20,000 AED and own an apartment with a minimum of 2 bedrooms, which the tenancy contract is under your name.
Application form from a Typing Center
Salary certificate of sponsor
Tenancy contract recognized by Ejari
Sponsor's Emirates ID
Letter from the consulate or the embassy stating that the sponsor has the financial capacity to support parents in Dubai.
DEWA bill
IBAN number
Stamped bank statement of 3 months
Photocopy of sponsor's passport
Photocopy of sponsor's Visa Page
Photocopy of parent's passport
Passport photos of parent
Also Read: How to Get Freelancer Work Permit in Dubai
How is the application processed?
Get your application form from a typing center. You should bring all your documents to avoid the hassle and save time. Since the application is done online, it would be much easier if you complete all your paper prior to going to the typing center. This would cost you about 440 AED.
Wait for a text confirmation from the DNRD. This confirmation will tell you if your application gets approved or not. Usually, it does not take a week. So if a week has passed and you still haven't gotten any news yet, typing centers advise making a follow up with them. A 5,000 AED refundable is also needed during this stage. Once approved, you'll be receiving your parent's eVisa Entry Permit.
Once the refundable deposit has been made and the application is approved, it's time to get your parents here in Dubai. Send the Visa Entry Permit to them via email for them to enter the country already.
Take the medical exam. Once your mother or father reaches the country, accompany them to the Dubai Health Authority to undergo the medical exam. Blood tests and X-Rays are usually part of the tests. The result will only take about 2 business days and if "clear from infectious diseases" is received, that means they pass and you're all good to go. This would cost about 530 AED.
Time to get your visa stamped! You could go back to your chosen typing center to apply for visa stamping. Be sure to bring the original entry visa of your parent, his/her passport, Emirates ID documents, medical results, and a fee of 390 AED if you want an urgent process or just 310 AED for the standard one.
Go to DNRD Office to get your parent's passport stamped. This is the final step to legally reside in Dubai with your parents.
The best way to avoid any conflict while applying is to have all the necessary documents ready. Additionally, your parent can apply for an Emirates ID while applying for the visa stamping, which would cost you 140 AED valid for a year. Note that you are also required to apply for their Health Insurance. So far the cheapest is from the Takaful Emirat, costing 2500 AED per year.