Summer season can be interesting but did you know that you can't enjoy this time of the year if you won't beat the heat in fascinating ways. If it's your first time spending summer here in Dubai, you must learn how you can make this season fun and memorable. Continue reading the rest of this article to know more.
Also Read: Setting Up Your Mobile Data in Dubai
Summer in Dubai can be very intense as it has a hot desert climate. Since there are only two seasons in the country, summer, and winter, the former can last from the last week of April to the first week of October. Those can be long months so you better find out for yourself how you can beat those hot times. Let's take a look at the ways on how you can experience the summer you're dreaming of.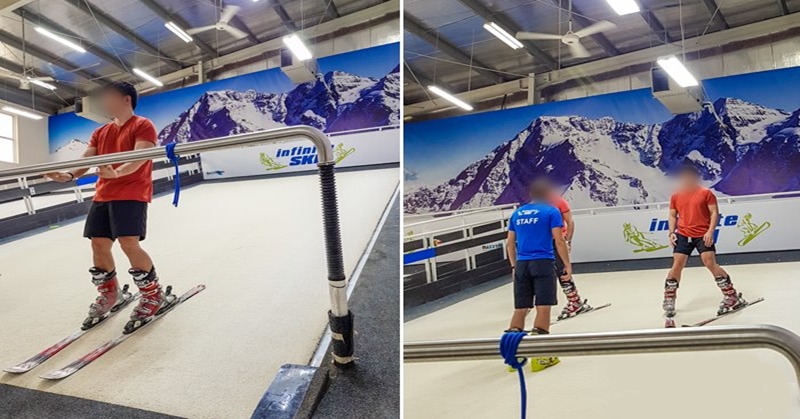 Ways To Enjoy Summer In Dubai
Avoid getting a heat stroke and do the following instead:
Spend your weekend in Ski Dubai
Ski Dubai is a very popular tourist attraction in Dubai. You can beat the summer by going to this place and hitting the slope! Good thing it's just in Mall of the Emirates so you don't really have to go far from your home if you're just around the mall. To describe, this is an 85-meter high indoor mountain with giant snowballs and ski slopes. You don't need to go to the mountains to experience this!
Chill at Chillout Ice Lounge Dubai
Go sub-zero in Chillout Ice Lounge located in Al Quoz. If you're wondering how cold this place is that you would want to stay here during summer, it's actually minus six degrees at all times! It's not just the air conditioners that make the place as cold as winter, it's also the ice sculptures scattered around the lounge and the novelty design. You can partner the temperature with some hot chocolate and warm clothes.
Also Read: The Best Coffee Shops in Dubai
Are you bored with skiing already? Why don't you have cryotherapy in Cryo Health located in Jumeirah Emirates Towers? The best time to have this body freezing therapy is during summer here in Dubai so better try it for yourself. Don't worry about the pain because there is no such thing! You will only need to dip in a smoking pod.
Swim until you get fit! If you haven't heard of Fit Republik in Sports City? To give you a brief background, this is a new sports place with a 50-meter long swimming pool ideal for your summer plunge. Don't waste this opportunity and start your dip in one of the best sports places in Dubai!
Ice skate with your family and friends!
You don't have to go to freezing place just to ice skate. You can head to Dubai Ice Rink in Dubai Mall and have your first ice skating experience.
Be sure to do these things in summer with your family and friends to get the best experience of the season!