The Middle East is not just popular because of unlimited job opportunities for expats, it is also well-know for different tourist attractions inspired by Islam and other countries' cultures. If you're currently in Dubai and looking for someplace to go to, there is definitely one attraction worthy of your visit, the Dubai Miracle Garden!
Also Read: 10 Best Attractions in Dubai
As its name says, this is a place for people who are fond of gardens and flowers. Here's our helpful list to keep you guided when going to Dubai Miracle Garden.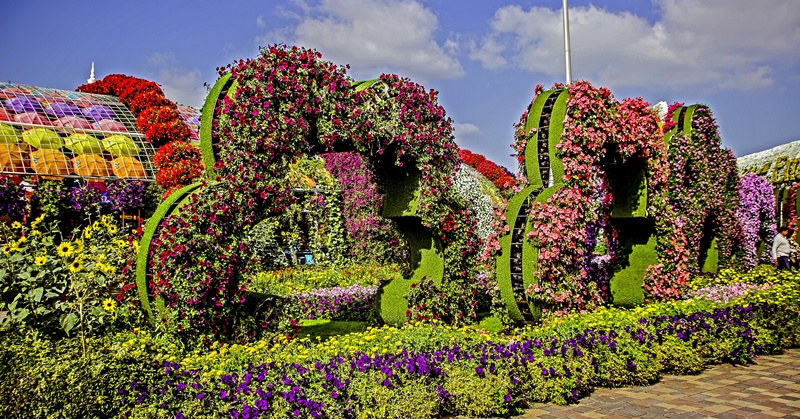 The Dubai Miracle Garden is a big tourist spot with different sub-attractions.
If you're planning to visit the place, here's a list of the sections of the garden you can go to:
Emirate A380 – an airplane shaped botanical garden
Mickey Mouse – a project coordinated by the Dubai Miracle Garden and Walt Disney. This is a Mickey Mouse statue made purely with flowers
Big Teddy Bear – a 12-meter high teddy bear statue
Lost Paradise – underground flower garden
Lake Park – a lake surrounded by statues made with flowers
Hearts Passage – heart-shaped flower passages
Floral Clock – a huge clock made with flowers
Floral Castle – a big castle built from different types of flowers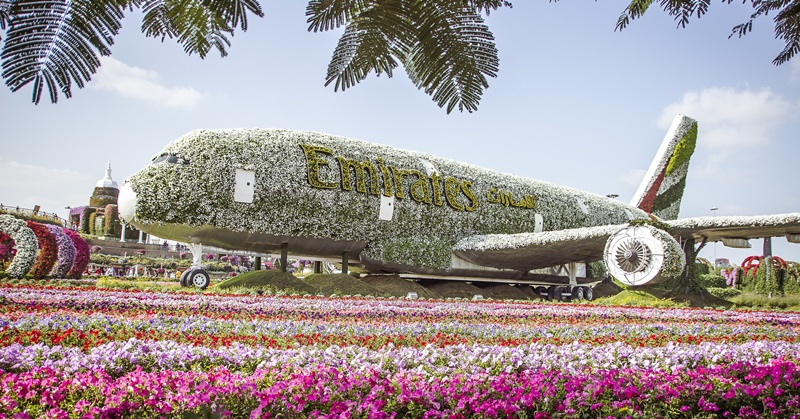 Emirates A380 in Miracle Garden (Airplane)
Helpful Tips When Going to Dubai Miracle Garden
When going to this 72,000 sqm garden with about 50 million species of flowers, you have to watch out for some things before and during your visit. Below is a helpful checklist you can bring on your way to this main attraction.
Bring your cameras. Who wouldn't want to capture the attractions inside the miracle garden? Be sure to bring your cameras and smartphones with a full battery because it's going to be a long day of photoshoots!
Eat before entering the garden. This is for the people who will come from far places and will travel just to see the beauty of this miracle garden. Make yourself full so you won't get hungry during your travel time
Make a visit during the winter season as the garden is closed during the summer
There are a lot of ways to get to there. Below is our kind of what transportations you can use
Also Read: Dubai to Build Nature-Inspired "Central Park" Community
How to Get to Dubai Miracle Garden
 Dubai Metro and drop off by the Mall of Emirates Metro Station (Red Line)
 Bus Number 105 to directly get to the garden. Prepare your 5 Dirhams for the fare fee.
 Taxis, It's a convenient option especially for those who don't know the routes of the Dubai Metro and Bus Number 105.
Dubai Miracle Garden Information
Website: https://www.dubaimiraclegarden.com
Address: Al Barsha South Third, Dubailand, Dubai, UAE
Telephone Number: +971 4 422 8902
Opening Hours: 9:00 AM – 9:00 PM during Weekdays, 9:00 AM – 11:00 PM during Fridays and Saturdays
Ticket Prices: FREE for Disabled and children under 2 years old, 40 AED for children under 12 years old, 50 AED for regular admission