You're one lucky person if you are living or working in Dubai because we all know, this city in UAE is the most popular among expats and tourists. If you're wondering why we say so, it is because of its rich resources, great opportunities, and awesome places. To give you more info about Dubai's great destinations, we are going to introduce to you the best attractions in this city.
Also Read: Dubai to Build Nature-Inspired "Central Park" Community
Are you stressed with work? You don't want to miss out the great places in Dubai where you can spend time to unwind and release your stress from work. To give you a summary, here's a list of best attractions in Dubai.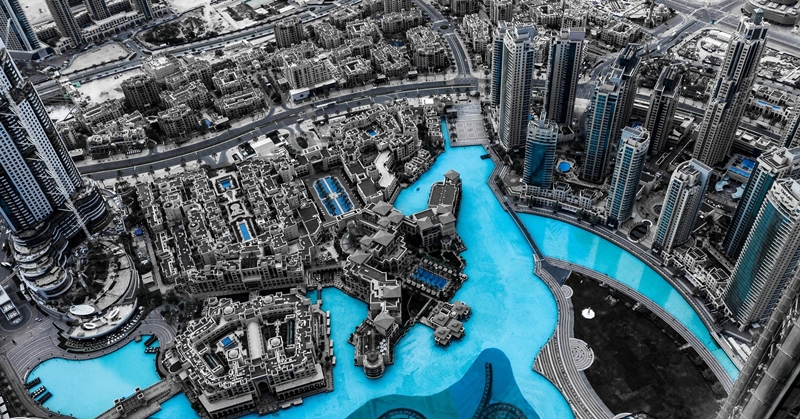 Top 10 Best Attractions in Dubai
This is the most famous attraction in Dubai. It is a 160-story skyscraper in the city and is considered as the tallest structure in the world.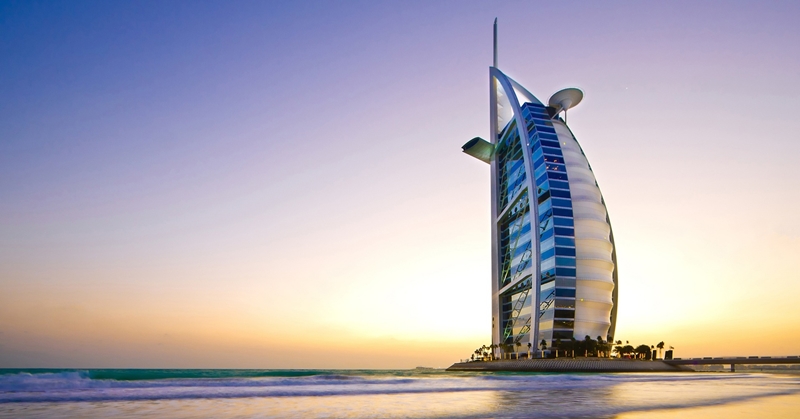 Burj Al Arab
This is a luxury hotel with fine dining and beach where you can relax and enjoy your vacation time.
If you want a shopping spree and you're a shopaholic type of person, Dubai Mall is perfect for you as it is a huge leisure complex where you can find you can favorite labels and shop your international and local brands.
Also Read: Things to Consider When Relocating to Dubai
This is a tree-shaped island with hotels, luxury apartments, and global restaurants inside. You can go to this place is you want a relaxing spa, tour on a beach, site-seeing of the Dubai coastline.
Another great attraction in Dubai is the Dubai Fountain. It is the largest fountain with choreography not only in Dubai but in the whole world. Imagine seeing how the fountain dances in the heart of Downtown Dubai Development.
Aside from visiting Palm Jumeirah, you may want to go to other islands in Palm Island–the Deira and Palm Jebel Ali. The Palm Islands is where you can find water parks, dolphin shows, and large aquariums.
This saltwater creek is a portion of the new Dubai canal which extends to the Persian Gulf. Most tourists enjoy this attraction by riding on a boat and touring around the saltwater.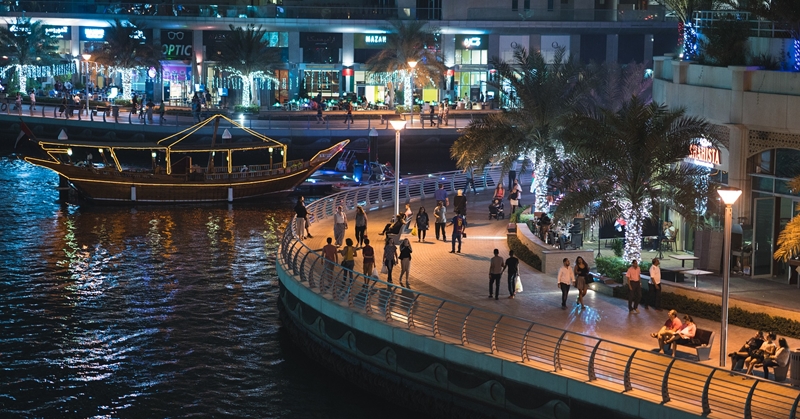 Dubai Marina
This is a rich residential place where the famous The Beach at JBR is located. In this neighborhood you can find posh restaurants and classy beaches where you can relax on.
This attraction gives a different experience to Dubai residents and tourists. If you are interested in snowboarding and skiing, this place is perfect for a year snow experience.
Exciting, isn't it? If you observe, these attractions give life to those people who come and visit. Whether you are in Dubai for a vacation or you're living and working, check out the places listed above so you can get a complete fun Dubai experience.