Dubai is indeed a country full of surprises for expats. For several years now, it has been providing lots of opportunities for foreigners like jobs and businesses. Aside from that, the country is also popular for extraordinary tourist attractions like the Dubai Miracle Garden and Dubai Global Village. If you're the type of person who prefers traveling a lot and has visited the Dubai Miracle Garden already, you might want to visit the Dubai Global Village to your list.
Also Read: Do's and Don'ts in Dubai
The Dubai Global Village is the main attraction itself. The country has again shown its love for entertainment by building the global village that serves as a festival park that showcases different cultures. Some of the sub-attraction you can see here is Italy's leaning tower of Pisa, London's Big Ben, and the ancient Egypt ambiance. Other than these, there are also traditional handcrafts from over 75 countries and more than 50 thrilling and adventurous games. The Dubai Global Village is a creative and amazing haven for those who want to see the combination of diverse cultures in the world.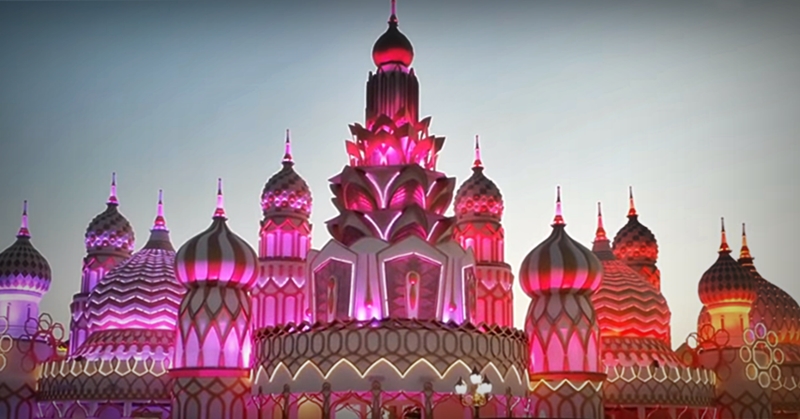 Helpful Tips When going to Dubai Global Village
This is your checklist before and during your visit to Dubai Global Village.
Bring your camera. Capture the moments, the places, and the extraordinary things inside the village as these can serve as your memories of the attraction.
You can bring your own food or buy from different kinds of food stores and restaurants inside the village.
Allot 3-4 hours to go around the village. There are plenty of attractions and things to try. Surely, you won't get bored.
There are different ways on how to get to the village so no need to worry if you're not familiar with the place. Below is our guide on how to get there.
Also Read: Things to Consider When Relocating to Dubai
How To Get To Dubai Global Village
Taxis as a convenient option to reach the village if you're not familiar with the place.
RTA. Basically, there are 4 bus routes getting to the Global Village. Bus 102 from Rashidiya Metro station, Bus 103 from Ittihad Station, Bus 104 from Ghubaiba Station, and Bus 106 from Mall of Emirates Metro station. The travel time is about 30 minutes.
Dubai Global Village Information
Website: http://globalvillage.ae/
Address: Sheikh Mohammad Bin Zayed Road, Exit 37, Dubai, UAE
Telephone Number: +971 4 362 4114
Opening Hours: 4:00 PM – 12:00 AM from Saturday to Wednesday, 4:00 PM – 1:00 AM during Thursdays, Fridays, and Sundays, Families of ladies with kids are the only ones who can enter the village during Mondays
Ticket Prices: 15 AED for regular admission, 99 AED for family package, FREE for children, senior citizens, and persons with disabilities. Rides have separate costs.