If you are an expat in Bahrain, you can donate your blood to the people who are needing your help. Take this as a significant contribution because not all people are capable of donating their own blood. If you think you can and there's something you can do to help other people, don't hesitate to offer help and start donating.
Also Read: Basic Guide to Working in Bahrain
The Central Blood Bank (CBB) in the Kingdom of Bahrain is the one extending its hands to people to offer its congenial and caring services. There are about an average of 70 blood-donation camps organized annually in this country. CBB is only accepting blood donations from unpaid volunteer donors and 97% of the collected blood passed all the tests.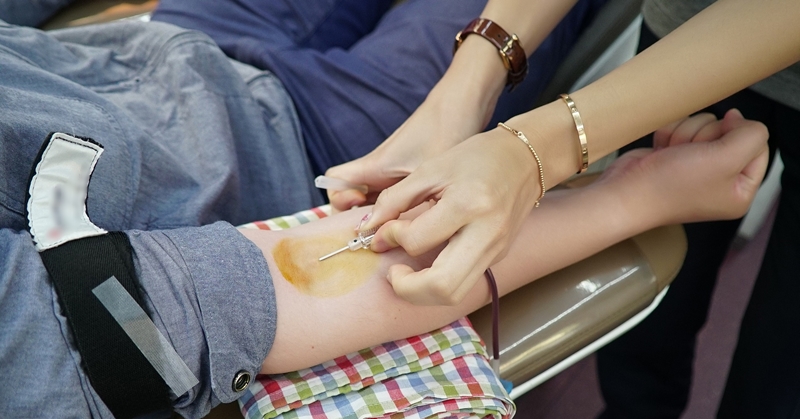 Blood Tests You Need To Take
The International Standard and Regulation of the American Association of Blood Banks (AABB) and the International Society of Blood Transfusion are being followed by CBB so don't worry about all the blood tests to be done because they are on the standard list. Here are the blood tests you need to take.
ABO and Rh blood type
Test for antibodies such as HIV, Anti HBc (hepatitis B core antibody), HBsAg (Hepatitis B), Syphilis, and HCV (Hepatitis C).
Also Read: Bahrain Labour Law: Working Hours and Leave Vacations
Blood Test Procedure
Register at the designated area. The registration process will include collecting your confidential information so to identify your donations.
Take an interview with personnel. Some questions will be personal but you don't need to get offended as they are part of the process.
Then, you will need to undergo a mini-physical exam which includes taking your blood pressure, current pulse, and hemoglobin levels.
Finally, you will be put under phlebotomy. It is where you are seated in a reclining chair as the personnel place a tourniquet to your vein. To clean the area where the needle will be inserted, an antiseptic scrub with iodine will be used. If you're allergic to iodine, tell the personnel so they can use another way. The collection of the blood will take 5 to 15 minutes.
Enjoy some refreshments after the blood collection.
After donating blood, you will feel a little weak but give your body a few minutes to recover. The refreshments given can help you feel better. Also, if you are smoking, try not to do it for at least 30 minutes. You will need to take a lot of drinks, but not alcoholic, to fasten the volume of liquid in your body. The personnel will likely tell you what to do while you're body is still recovering. In case you have friends and family in Bahrain who also want to donate, share this article.