Are you craving for a good breakfast, lunch, or dinner? If you are in Doha, Qatar and you are someone who is looking for restaurants where you can satisfy your cravings, there are outstanding diners to look at in this city.
Also Read: Tour Doha on a Bus: A How-To Guide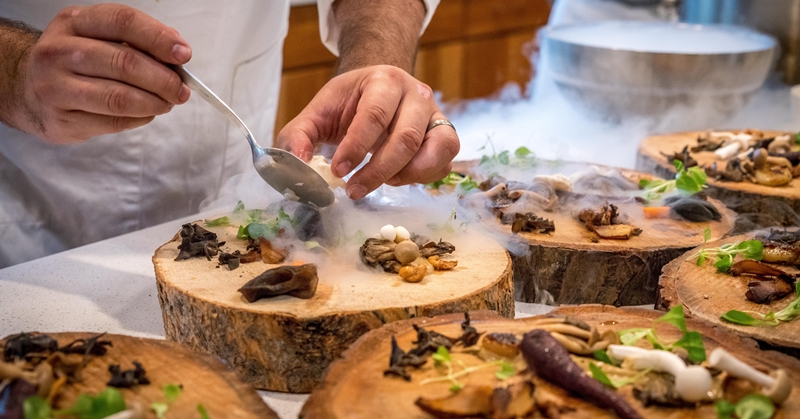 Qatar, despite being a small country may offer a wide variety of food, so it's not difficult to look for a good restaurant that offers many cuisine to satisfy our appetite. In fact, Doha is a home city of different establishments, offering unique food, be it a local or international meal. We have a list of restaurants you can check out while you're in Qatar.
5 Top Restaurants in Doha, Qatar
This restaurant is located in Oryx Rotana, Umm Ghuwaylina in Doha. This place is offering Spanish full meals and Mediterranean bites–a perfect combination for anyone who's fond of eating desserts after consuming a plate of food! Despite a full selection of their meals on one plate, what stands out the most in the menu is their tapas selections.
Qatar has a very few Latin American diners so you are lucky enough to find out about the Latino Restaurant. Located at Sheraton Doha Resort and Convention Hotel, Al Corniche Street in Doha, you find an unforgettable meal sessions in Latino as it offers real Latino experience. Few of the main dishes here include Peruvian dishes and ceviche.
Also Read: Cost of Living in Qatar
If you want an American meal, Ric's Country Kitchen is the perfect place for you. It is situated in downtown Doha and in spite being named as low-key diner, this place maintains its great image by providing quality meals to its patrons. To warn you, this establishment run by an American is highly addictive. You will surely crave for its meals over and over again.
This restaurant is located in Doha Radisson Blu Hotel. It is a Chinese diner offering sizzling beef, spicy snapper, and moreish dumplings. You will surely love your experience here as you savor the unique flavors of Chinese cuisine. If you're not up for a pure Chinese taste, don't worry because this restaurant has some adjusted flavor for your taste buds!
If you haven't tried a camel burger, now is the time to try it in Aroma. This diner is standing at the Kempinski Residences and Suites in West Bay Doha. This place offers European dishes along with heavy meals like the camel burger with chickpea fries.
Now that you know the top 5 fine dining restaurants in Doha, Qatar, your weekend getaway plans is now complete. Make sure to visit any one of these for classy experience once in your lifetime. It doesn't have to be weekends to be able to visit these places because they are open most of the week.