For expats who want to experience touring in Doha in Qatar but worrying about the amount of money you are going to spend to make it happen, we've got you covered! Yes, you can tour around and explore the beauty of this capital city just by riding the bus. Want to know more about it? Read our how-to guide below.
Also Read: Best Apps to Download when in Qatar
Working five times a week is enough stress. You don't need to stress out yourself more by staying indoors during your rest days when you can spend time traveling without cutting a large portion of your income. Or let's say, there is a way you can travel to Doha, Qatar without going beyond your travel budget. The following are the packages you can avail to tour Doha.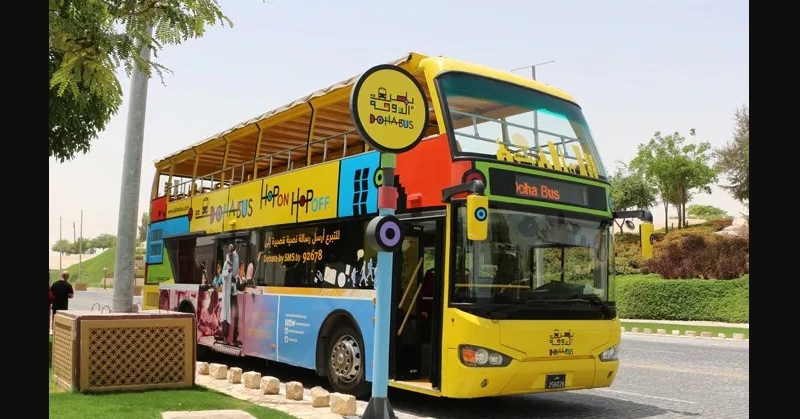 Hop On, Hop Off
This is a 1 or 2-day round trip which starts at 9:00 AM and usually ends at 9:00 PM. It's your choice if you want to make the trip 24 hours or 48 hours. If you buy this package, you will be able to explore 21 different destinations where the bus will stop. For as low as 180 QAR, you can hop on then hop off the bus anytime you want with the option to ride another bus in case the first one left you. This is a good trip if you're alone or with your family since there are discount packages you can avail.
Night Tour
Unlike the hop on, hop off, the name of this package states what it is–a night travel. This a short trip and lasts for about 60 minutes. Experience the amazing Souq Waqif and Doha Skyline with the night tour package for a minimum of 45 QAR for kids and 95 QAR for adults.
The Monster Bus Experience
This package will let you experience a dune ride in Sealine dunes, just a 1-hour drive from the Doha. This is perfect for people looking for sand and beach experience. This tour allows you to choose between a 4-hour dune ride with some snacks or a 6-hour ride with beach experience in Sealine Beach Resort. Choose the adventure you're craving for!
Doha is a rich city where anyone can live happily irrespective of how high or low your income is. There are a lot of affordable activities and items waiting for you, you just have to go on a tour or go for a walk.
Website to Book a Doha Bus Tour – https://dohabus.com/