It is important that you know about the visa ban especially if you are an expat working in UAE. In this country, there are about 6 bans you have to watch out for. All of those types must be avoided if you want a peaceful life in Abu Dhabi, Dubai, or any city in Emirates. One way you can get a grip of the UAE Labor Law is to watch out for the types of bans that can be imposed on you as an expat.
Also Read: How to Land a good job in Dubai
There would be circumstances in an expat life wherein expats need to suffer from law punishments because of not being cautious of their environment. This will happen to you if you don't do a careful watch of your surrounding. On the other side, you can avoid bad things to happen if you keep in mind these 6 types of visa ban in the country of UAE.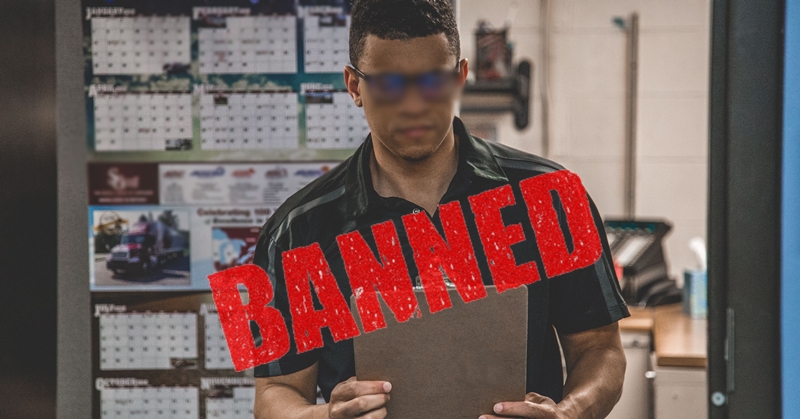 6 Types of Ban Any Expat May Get in the United Arab Emirates
Labour Ban
This is a common ban to most expats. This will be imposed on you under the following situations:
⦁ You terminated your contract by resigning without completing 1 year of service.
⦁ You terminated your contract by resigning without completing the term of your contract.
⦁ When during the expiry of your contract, your employer makes an action on something that links to your employment.
Work Permit Ban
This ban is also called the employment ban but is different from a labor ban. Under this prohibition, you are only allowed to work within a limited period of time, say 6 months. You can also get banned a work permit ban permanently.
Permanent Residency Ban
This ban prohibits you from entering and working totally in the country. This means that there is no way you can experience the UAE environment again after a serious labor violation. Keep in mind that the government keeps every person's record, be it civil or labor-related.
6-Month Ban
This is given to employees who leave their employer without a valid cause or notice. Once your employer file a complaint against you, the Labour ministry may imposed this ban to you depending on the severity of the offense. Your entry or exit from the country will not be affected by this.
1-Year Ban
Like the 6-month ban, this is given to employees who leave without proper notice to their employers. Again, depending on the severity, you can get a maximum of 1 year under this ban.
Also Read: Life Insurance in Dubai for Expats
Immigration Ban
This ban prohibits any person to enter the country for reasons like criminal offense, unpaid loans, alcohol provision violations, rape, theft, and other offenses that breaks the UAE laws.
Now that you have an idea of what type of bans you can get for disobeying the UAE law, You should be careful and always choose to comply with the rules. Following the law will save your reputation as an expat in this country.