Have to ever been to Al Corniche in Qatar? Even if you are an expat who is outside this country, you can still get the chance to enjoy this top tourist destination. For those who don't know anything about this place yet, continue reading the rest of this article to learn more.
Also Read: Tour Doha on a Bus: A How-To Guide
The Corniche in Doha is a waterfront boulevard that forms a horseshoe shape and extends to a 7-kilometer distance along the Doha Bay. Corniche Street is parallel to the Corniche and links the West Bay business district with Doha international airport and the rest of the southern part of the city.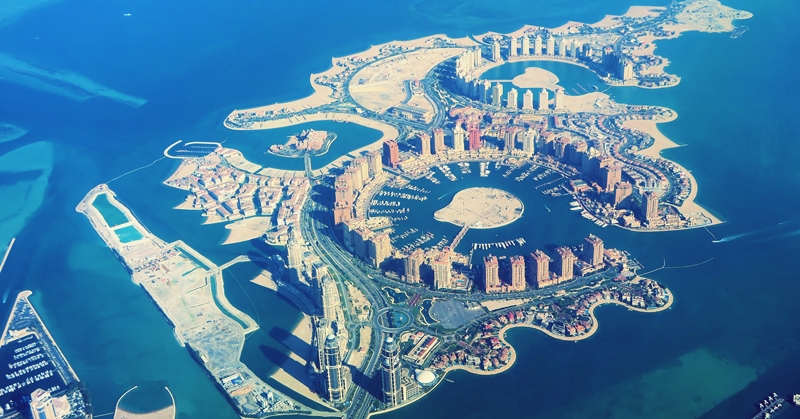 Al Corniche Facts and What To Do Here
This has always been a favorite spot for local and foreign residents in Qatar. If you are an expat who is planning to work here, Doha is one of the best options.
If you're coming from Sheraton Park, you can do a lot of things to explore the promenade. You can just walk, run, jog, cycle, or rollerblades until the end of the 7-km distance. The good thing about the street is that there is a mark after every 100 meters so you would have a trace of how much distance you have already reached.
If taking a run is not an option for you, you can have a picnic with your family and friends under one of the many palm trees in A Corniche.
You can also take a dhow trip to have a closer look at the skyline.
Eat at Al Mourjan Restaurant. After taking a walk at the Corniche street, it's now time for food tasting. One of the best restaurants located here is Al Mourjan that serves meals from 12 noon until 12 midnight.
Also Read: List of Souvenirs You Can Buy in Qatar
Further along, you will find Arumeila Park, which is ideal for family bonding and picnics. This is just beside the Heritage Village in Qatar that is built to recall the old lifestyle of the locals here.
Have a great view of Emiri Diwan. This place is the office of Qatar's Emir. You will see that this place is stunning and spectacular just like the beauty of the Doha Bay.
Go to Souq Waqip. You will definitely love this place as it sells different items perfect as souvenirs and gifts. There are also restaurants and cafes here so you better have more time to explore the souq if you want to get the most of it.
Now that you have an idea of what to do in Al Corniche, pack up all the things you need and head straight to the promenade. Bring your family and friends with you!