Craving for something nice here in Abu Dhabi? Why don't you try Arabic food? If you haven't tried the main dishes in the Middle East, it's time you explore the city of Abu Dhabi and start tasting each and every local food they have!
Also Read: How To Get To Know Abu Dhabi More As A First-Time Expat
Abu Dhabi is such a beautiful place, just like Dubai. You can find almost everything in here if you're just eager enough to find them. If you're an expat currently staying here in Abu Dhabi, there are a lot of good places and food that can make your expat life memorable. But of course, those places won't knock to your door. You have to get yourself there and start indulging the unique flavors of Abu Dhabi. To help you out, here's your simple guide to the city's Arabic food.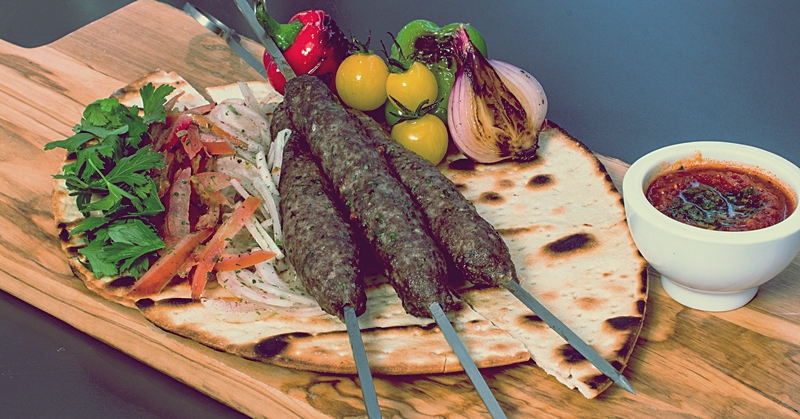 Places To Visit For Arabic Food
This place is situated in Sheraton Hotel. This restaurant is offering high-quality Arabic food together with its charming ambiance. Some of the most genuine food are being served in this place such as lamb dishes, feta-centered appetizers, and hummus. They also have Armenian dishes here including dolma, mantee, and lentil kafta. Feel free to navigate their website at www.almayass.com.
This is located in the Emirates Palace Hotel. If you're after the Emirati cuisine, don't miss out this place. They offer traditional and finesse dishes. They have the finest local meals in Abu Dhabi. To add, they have this classic Arabic decoration that matches the taste of its food. Visit them at www.kempinski.com.
Have some of the best cuisines here in Abu Dhabi while overseeing the sea. One good thing about this place is that they serve traditional Lebanese dishes. You might also want to try their shwarma and taboleuh while listening to some Arabic music. Go to their website at www.ritzcarlton.com to know more about what they offer.
Also Read: UAE Approves Five-Year Multi-Entry Tourist Visa
Situated in Yas Viceroy Hotel, you will find one of the bests of Abu Dhabi. Almost everything that is Lebanese, Syrian, Tunisian, and Moroccan inspired meals are here. Visit them at www.viceroyhotelsandresorts.com.
Although this isn't like other fine dining restaurants, Mama Tani serves food with an Arabic café style. Yes, their interiors are more like a coffee shop! Aside from traditional and local Arabic dishes, they also serve teas and other beverages that you will surely love. Visit them at www.mamatani.com to learn more about their specialty.
Don't miss out on these top 5 places where you can taste the most authentic Arabic food. You can also try out some from small local food stores, they are all spread out across the city of Abu Dhabi. We recommend that you try as much as you can because you can never get the most out of this city if you will not taste the best-tasting food they have. You can break free from eating your usual meal even for a day. Set a date with your friends and appreciate the Arabic culture!