Going to Saudi Arabia as a tourist or employee is just as easy as going to other countries across the globe. There are certain processes and if you comply with all those procedures, there will be no problem if you stay here for as long as you wish. But the problem is, there are times wherein you get into complex situations related to visas and yet, you are not familiar with the whole process.
Also Read: Understanding Your Employment Contract in Saudi Arabia
In this article, we are going to talk about how you would be able come back in Saudi Arabia even though your exit/re-entry visa is expired already. Don't worry, the expiration of your visa doesn't mean you cannot go back to this country anymore. There are ways in how to resolve it and here it is.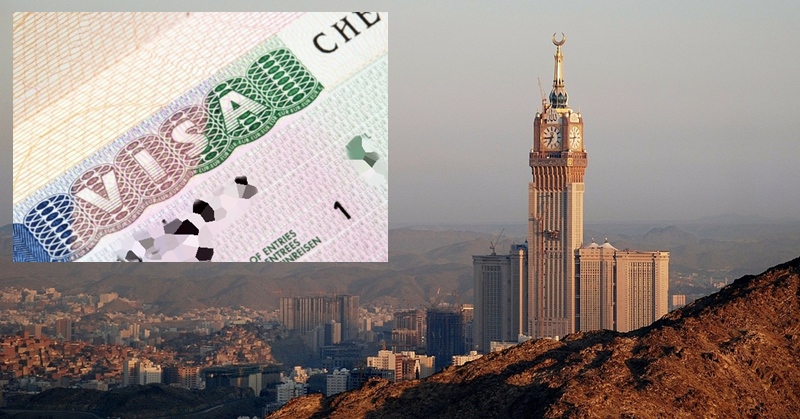 Saudi Arabia: Come back with the same visa that you have
One way you can go back in Saudi is using the same visa that you have. Although it is expired already, you can coordinate with your employer in Saudi so he can arrange the documents you need to re-enter. The following should be met if you use your same visa to re-enter the country:
Your Iqama must be still valid. If it's still valid, your employer can bring you back within 7 months from the expiry date of your visa. If not valid, however, you cannot go back with the same visa anymore. Also make sure that the your date of comeback is still within 7 months because if you crosse that timeline, you cannot further proceed with the re-entry.
If your visa is still within the 7-month timeline, your employer should get you a yellow slip form the Jazawat office by filling in the forms and submitting the necessary documents.
Your employer should write a request letter that he is allowing you come back after an overstayed vacation. The letter should be attested by the Chamber of Commerce and Ministry of Foreign Affairs and address to the Saudi embassy. Once the letter is ready, your employer should send it to you.
Once you receive the letter, submit it to the Saudi Embassy in your country together with the necessary documents. You should be ready to come back within 7 days once your visa has been stamped by the embassy.
If your Iqama is not valid anymore and you are beyond the 7-month re-entry timeline, you cannot go back to Saudi within 3 years if you're thinking of getting a new visa instead. This is in accordance with the country's Passport Department. You can still go to other countries in the Middle East even if you're banned in Saudi Arabia. Just make sure you're not going to re-enter without a valid visa because this is going to cost you SR10,000 or more.