Police Clearance Certificate is one of the necessary documents in Saudi Arabia. Some valid identification cards or documents will require you to obtain the PCC first before you can successfully proceed to the next step. If you're one of the expats in Saudi Arabia looking for a quick guide on how to get your PCC, this article is for you.
Also Read: Punishments for Violating the Labour Law in Saudi Arabia
Saudi Arabia is strict when it comes to paper requirements. This is a challenge for employers because they are responsible for the paperwork before an employee can work for them. Meanwhile, obtaining your own police clearance certificate is your obligation as an expat. The procedure is just as simple as getting other types of valid documents. Here are the steps to get you started.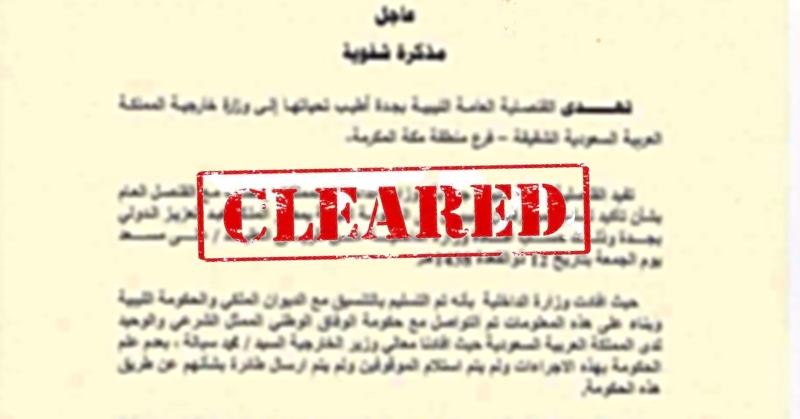 Steps on How To Get Your PCC in KSA
The first step is to obtain a Letter of Endorsement (No Objection Certificate) from your embassy or consulate. You will need your Iqama, passport, two passport-sized pictures, photocopies of passport and Iqama, and a fee of 116 Saudi Riyal. You will then receive a text that your letter is ready for pick up in VFS Center.
Once you obtain your Letter of Endorsement, have it translated to Arabic if it is written in another language. This will cost you around 50-75 Saudi Riyal.
Get your attestation on Letter of Endorsement from the Ministry of Foreign Affairs in Jeddah. You should bring the requirements stated above.
The forms should be submitted at the Police Station. You can choose between Jeddah, Riyadh, and Dammam stations. The same requirements should be brought to successfully submit your application.
After getting your PCC from the police station you went into, you have to get it translated into English because it's basically written in Arabic. This is the second time you will need to get the document translated.
Last but not least is the attestation of your Police Clearance Certificate from the Ministry of Foreign Affairs.
Also Read: Understanding Your Saudi Labour Contract
The total fee you are going to spend for obtaining your PCC is around 256 Saudi Riyal, still subject for some changes if there are amendments to the process. If the steps are not clear to you, you may ask your embassy for further details of extension process. Some of the documents above, for example the Letter of Endorsement, will take time before it arrived to you. You can always tell the person assisting you that you cannot wait for that long and they will surely provide you the best alternative. If you have family and friends who need to know about this process, don't forget to share this post!