Once you are in Dubai, you won't look for another place to work or live. This is a rich city where everything can be found and accessed with a just a tap. Now that you are in the country where there are unlimited chances to enjoy life, why don't you try these top 10 things in your Dubai Bucket List?
Also Read: 10 Helpful Tips To Save Money in Dubai
No matter how long you have been in Dubai- be it a year or more, you deserve to have some kind of entertainment in your life. If you have a family or friends with you here, you will all  love what this city can offer you. From work to pleasure, this is a one-stop place where you can find it all. For a better Dubai trip, here are the top 10 things you should include in your bucket list.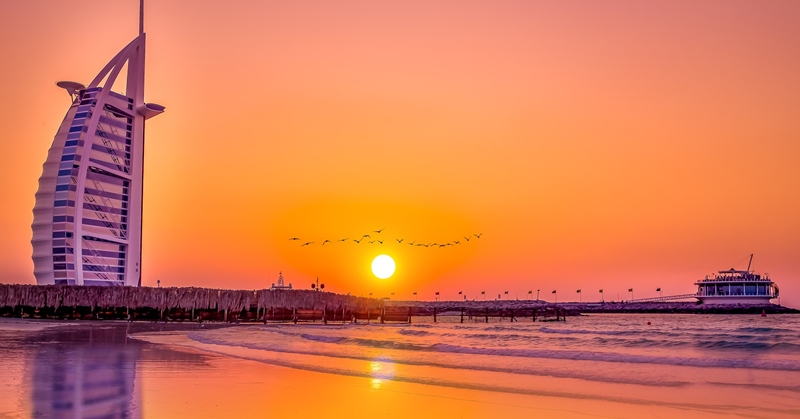 A Must to Do Activities in Dubai List
Create your Shawarma feast
The best thing about the Arab culture, aside from oil resources, is Shawarma. Choose your own meat- lamb, beef, or chicken then top it with hummus, garlic sauce, tomatoes, and tahini. Your cravings will surely be satisfied!
Ride a camel
Ride a camel, drink camel milk, and learn more about the history and life of this kind of animal. For once in your life, you can be a desert explorer.
Get a desert experience
Experience a dune ride with a 4×4 vehicle. You can then eat your chosen Middle Eastern menu while watching belly dancers perform.
Watch a live concert at Dubai Media City Amphitheater
This amphitheater is a lakeside venue where you can enjoy watching your favorite artists' concerts. Don't miss out the fun vibe while joining the rest of the crowd!
Experience the sky through skydiving.
One of the best experiences you can get here in Dubai is skydiving. You will be diving with a trained skydiver from an airplane and fall from a height of 13,000 feet.
Witness a show at Dubai Opera
Dubai Opera is a wide theater filled with red chairs, curtains, and carpets. You can watch different musicals here while enjoying its classy ambiance.
Spend your night at Dubai Fountain
You will witness the grandest and largest fountain in the world if you allow yourself to spend your night here in Dubai Fountain. Surely, your kids, friends, and parents will love the water show.
Find your night life at White Dubai.
Also Read: 5 Reasons Why You Should Work in Dubai
White Dubai is one of the best party nightspot in the city. If you are party-goer and you want to experience the night life in Dubai, check out this place.
Join Dubai Marathon
Run for a cause as you join the Dubai Marathon. By completing a huge challenge, you will be able to raise funds for charity.
Witness an enchanting water show
You can indulge yourself in the stunning water show at Habtoor City. The theater is water-based, which makes it a unique performance.
As you see, there are a lot of activities to do in Dubai. If you have time, make sure to plan a trip and try the things listed above. Enjoy life in Dubai!