Bahrain might just be another country for you but it actually hides several gems and treasures other than its oil reserve. It is a place known by expats because of its many options of employment and business. Yet, did you know where else in Bahrain you could get good views, other than work?
Also Read: Top 10 Amazing Places in Bahrain
There are best places where you can enjoy your getaways anytime of the year, we research information to make it easier for you to travel in Bahrain, on your days of free time and don't forget about work and indulge yourself in the beauty of the country's main attractions!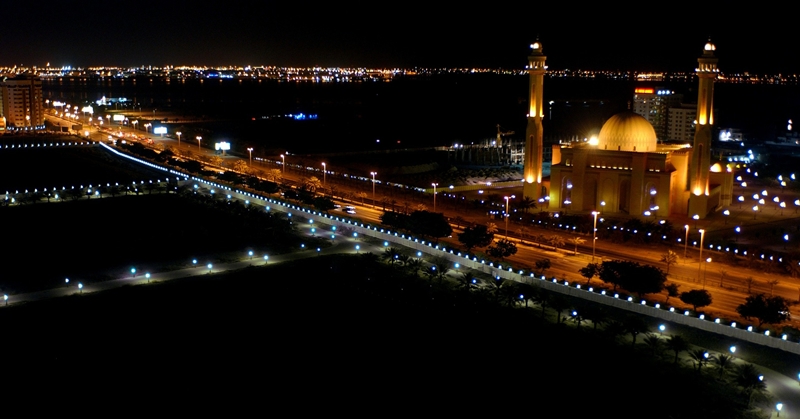 Top 10 Best Attractions in Bahrain
Bahrain Nnational Museum is a historical destination in Bahrain and considered as the oldest and largest among other museums in the country.
Islamic countries are known for several ruins. One of it is Qal'at al-Bahrain or the Bahrain Fort. It is a 16th century remains of the Portugal period and now a place where historical finds are showcased.
With 6,500 SQM, this mosque is one of the largest it the world. This place can accommodate over 7,000 people for prayers and worship. It was also named to remember the first founder of Bahrain, Ahmed Al Fateh.
If other countries have big zoos, Bahrain has Al Areen Wildlife Park that preserves wild plants and animals. This is open for public through bus tours.
Also Read: 5 Public Parks in Bahrain
The Lost Paradise of Dilmun Water Park
Dilmun plays a great part in the history of Bahrain. The Dilmun Water Park is nothing but a destination where you can find zones, rented cabanas, casual restaurants, and shops. It is a great place for family get-together and weekend escapade.
It is a tourist spot maintained from the 15th century to guard a nearby island. Today, it is a historical place that attracts hundred of tourists from around the world. It overlooks passages in the sea and gives some illuminations.
It is a bridge that connects Bahrain to Saudi Arabia. No wonder why some expats in Saudi Arabia go to Bahrain for some drinks and clubbing– because there is actually a way to cross the country.
Located in Hoora, Bahrain, you will find a multi-purpose complex called the Beit Al Qur'an. It is a museum that serves as a home of Islamic arts.
After traveling to parks and forts, Amwaj Island will entice you to walk by the beach and swim in lagoons and marinas. This island is an artificial land where most tourists go to for some beach experience.
Another remain in Bahrain is Khamis Moque. It is from 11th century, old but will put you in awe once you step your feet in its location.
Bahrain is more than just numbers and jobs. It is a place where you can find your happiness through traveling. If you have a week for your vacation, don't miss out the places listed above!