The travel ban is common for expats, especially to those employees who don't treat the law seriously. If you want to stay in Dubai, Abu Dhabi or any parts of UAE in the long run, you have to follow legal instructions. You have to do the formal steps in order to successfully live and work in this country even if you're a foreign national.
Also Read: Gulf Labour: Do Not Work While on a Tourist Visa as it is illegal
UAE travel ban is given to expats who commit criminal offenses while staying here in UAE, those who have unpaid loans, those who disobeyed the immigration law, and other offenses that are heavy to the eyes of the law. In this article, you are going to learn the major things that you should know about the travel ban in this country.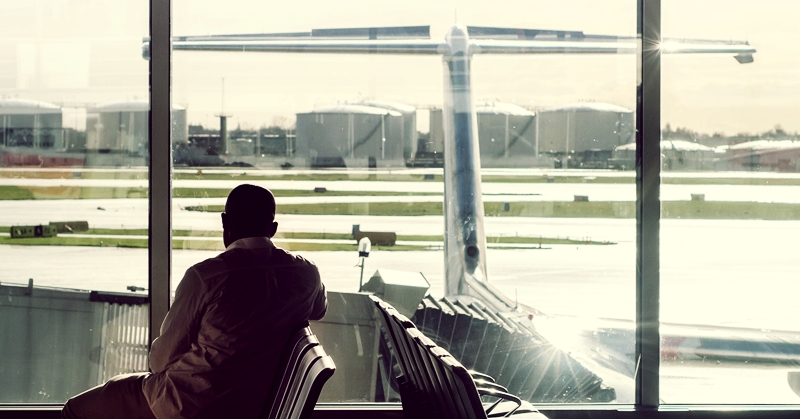 What is UAE Travel Ban?
A travel ban is a restriction that prohibits you from re-entering or exiting the country until a resolution has been made to fix the issues within the country. The travel ban is different from the labor ban. Labor ban doesn't have any travel restrictions which means you can still enter or exit the country because the only restriction you have is not being able to work for UAE registered companies.
How to check if you have a Travel Ban?
If you're looking for an official website where you can check if you have a travel ban, it won't be possible as UAE is yet to launch an easier way for you. However, you can check if you have a travel ban due to financial cases on its newly operated online service. All you have to do is follow these simple steps:
Go to www.dubaipolice.gov.ae
Go to Services > Individual Services
Click on Access Service
Have your Emirates ID number ready then enter it
Ready your mobile number for confirmation
Enter the code sent to your mobile number
Wait for the results to be displayed.
Also Read: 5 Tips to Progress in Your Chosen Career
Potential Ground For Travel Ban
The potential grounds for travel ban are criminal offenses, unpaid loans, violation of immigration contracts, and family laws. Criminal offenses include drug abuse, theft, murder, rape, carrying a weapon and others under the Criminal Laws. Getting a travel ban will happen if you're creditor has reported your unpaid loans to the authorized judge. Violation of immigration laws includes disobeying the work permit rules, illegal entry, and leaving the job without proper notice. Lastly, violation of family laws includes a parent or foster parents not bringing with them their children when they decided to leave the country.
Should there be any issues and you want to check if you are currently banned from traveling to in and out UAE, don't hesitate to reach out to Dubai police or Ministry of Labor. You can ask your embassy to help you. The government is willing to assist you if there would be any problems hindering you from living a normal life here in UAE.