Not all marriages work. Regardless of your citizenship, you cannot hide the fact that some people aren't compatible with each other, even after a marriage ceremony has been done. The way how a marriage is done is almost the same with the process of getting a divorce—it all needs to be legally done!
In Kuwait, there are processes that needs to be followed in case a husband and a wife want to terminate their marriage contract. As a first step, they must undergo a counseling to be able to determine if there is a need for relationship saving. In the event when things cannot be reconciled anymore, the Ministry of Justice, in accordance with to State and Islamic Laws, requires a Kuwaiti and non-Kuwaiti citizen to do certain processes to legally terminate their marriage contract. Because we care about your relationship status, here's what you need to do.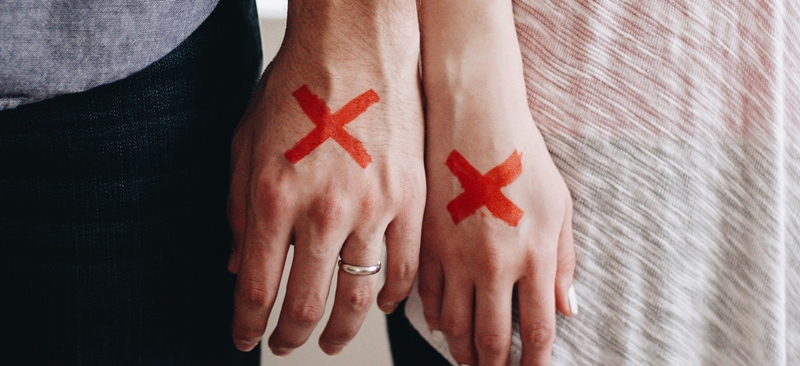 Application for Marriage Contract Termination
After the legal counseling, you must provide the following requirements:
National certificate or Civil ID of the Kuwaiti applicant
Valid passport of the non Kuwaiti applicant
Personal identification and a letter from the Executive Committee for illegal residents
Documents to determine the heirs for widowed applicants
A letter from the Public Institution of Social Security if the husband is unemployed, retired, dealer, or student.
A marriage permit from the employer if the husband is in military.
For divorcees, a contract of divorce is needed.
Special power of attorney
After obtaining the required documents, follow the procedures below:
Submit the requirements to the Authentication Office in Ahmadi Court Complex or Riggai Court Complex.
Fill out the service application form on site.
Pay a fee totaling KD 7—KD 6 for the visiting court representative and KD 1 as a foxed fee.
The application procedure is simple, but keep in mind that when this has be done, it cannot be undone. In case you are wondering why a legal counsel is required, a marriage contract termination of a Kuwaiti and non Kuwaiti is sensitive in Kuwait. Even the situation of the children involved are being considered in this case. In fact, if there is proved to be a child abuse, the case will go to court first before processing the divorce application.  So before you decide to end your marriage, ensure that you are prepared.