Moving on to another career path and changing a profession in Saudi Arabia? If this is your plan, you need to change your current profession in your iqama. To be able to explore the areas of the country without troubles, you need to follow the process and amend what's in your valid ID.
Also Read: Top Industries in Saudi Arabia Where You Should Work
Not every expat in the country stays in one company or one employer. There are foreign nationals who have more than one employer during their stay in Saudi Arabia. Some of them stay on the same career path and some change their ways after getting an education in the country. If you want to change your profession, you also have to consider amending the documents where your current profession is recorded. A great example is what is in your iqama. If you're wondering how you could be able to make changes, below is your guide.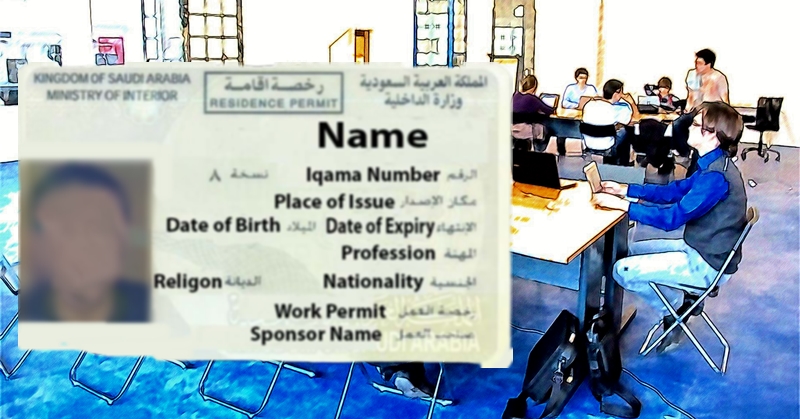 Requirements To Change Your Profession
Your attestation of higher degree certificates. This should come from the Saudi Embassy.
Another requirement is that your attested degree certificates should match what's in your iqama. If you are going to change your profession, make sure that your certificates indicate your new profession.
The request in the profession should be done in the HRD Department of your current company.
There is a required 1,000 Saudi Riyals fee for the change of profession.
Also Read: Working Hours, Rest Days, and Overtime in Saudi Arabia
Checking The Status Of Your Change in Profession
Your Iqama request for profession change may be approved or rejected. These rejection cases mostly are at the lower side of employment, for instance, those who are working as laborers, helpers, drivers, etc. To check the status of the change, here are the steps.
Get your access by registering an account to the Ministry of Interior (MOI). If you have an account already, you can disregard this step.
Log on to the website of MOI with your username and password.
Go to your dashboard. From there, you'll be able to see the "Current Profession" tab located on the left side of the website. Just click it to see the status of the change.
The requirements and checking of the amendment are already stated above so you really don't have to worry about how hard the process it. Plus, the application is easy because you only have to talk to the assigned department within your company. Share this information with your family and friends in Saudi Arabia to help them if they need to have a change of profession in their iqama.