Bahrain is not just a country of jobs and opportunities for expats and tourists. Like any other regions  of the world, you can find a lot of things in the country. You can find tourist spots, chill places, different types of restaurants, shopping malls, supermarket, and a whole lot more. If you're in Bahrain, you don't need to worry how you will be able to do what you usually do in your home land.
Did you know that aside from tourist spots, Bahrain has also popular shopping malls where you can spend your pleasure time? Variety of international and local brands are sold in these shopping malls to make the life and locals easier. If you also find yourself searching for a good place to eat, just head to these malls and there you'd find what you're looking for. To keep you guided, we gathered information and ranked these places accordingly.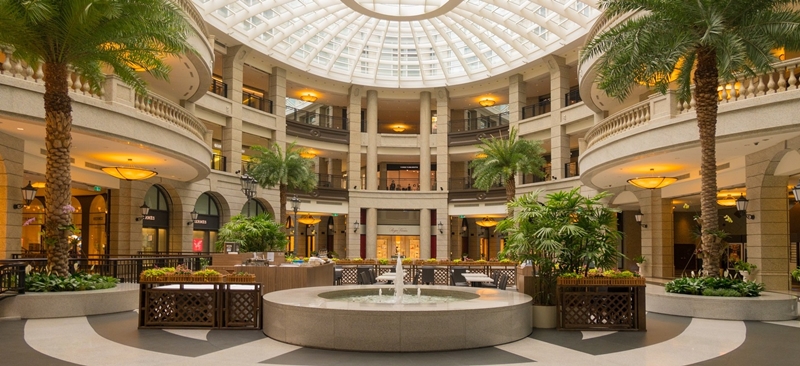 Shopping Malls in Bahrain
#1 City Center Bahrain
Location: Manama
The City Center Bahrain is the largest mall in Bahrain, having different indoor and outdoor activities for the people. There are about 340 exclusive brands, 60 restaurants, 20-screen movie theaters. The popular Wahoo and Magic Planet are also here in this mall.
#2 MODA Mall
Location: Bahrain World Trade Center
If you're hoping to find a luxury place in Bahrain, MODA Mall is a place for you! There are about 80 fashion brands, international labels, and luxury boutiques. Isn't it great to see world class brands in one roof?
#3 Seef Mall
Location: Seef
One of the top malls in Bahrain is the Seef Mall. Aside from being the first mall in the country, it also offers an extraordinary cinema experience for its patrons by having 6-screen and 10-screen cinema screens. And if you're more of an outdoor person, the Magic Island in the vicinity of building is fit for you! There you can find your rides and other attractions.
#4 Manama Souq
Location: Behind Bab Al Bahrain, Manama
This Manama Souq is perfect for the people who want to buy souvenirs, handcrafted things, textiles, spices and many more of the same kind items. This is a place for local cafes and restaurants if you want to try something that is locally made in Bahrain.
#5 Muharraq Souq
Location: Muharraq
Last but not the least is the Muharraq Souq. Since Muharraq was once the capital of Bahrain, it still lets old buildings to remain as this is another way to attract expats and tourists. Although you may find this mall same as the Manama Souq that offers different souvenirs and handcrafted items, the building is quite different as it reflects the old designs of the Muharraq before.
A lot of places to visit indeed! Now that you have known other places where you can go to spend your time in Bahrain, it's time for some prepping because these malls are waiting for you!