Living in Kuwait doesn't have to be inconvenient. There are a lot of alternatives for you to make things easier when you are living in this country–driving your own car is one. But before you can drive your rented or owned car, you must obtain a driving license first.
Related Post: Working Hours and Salary Guidelines in Kuwait for Expats
In Kuwait, you can apply for driver's license in two ways–the first one is based on your home country license and the second one is the learner's license if you are not qualified to apply for the first one. Either way, you will still have the chance to obtain your license so you can legally drive within the country. For the process on how you can own one, below is the guide.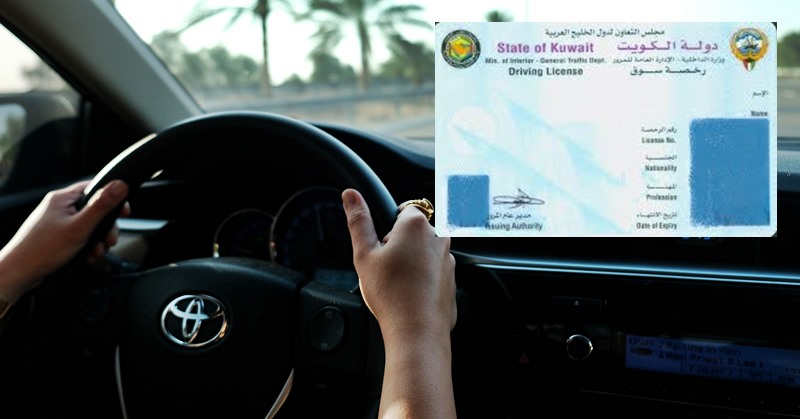 How to Get a Driving License in Kuwait
So in case you already have a driver's license, please check out the tips below to understand if you are qualified to simply convert your country's license to be accepted in Kuwait. Otherwise, you need to follow the steps and start from scratch.
Based on your home country license
Not everyone qualifies for this process. It is still dependent on your home country and whether Kuwait is allowing you to obtain your license through this. The application process is as follows:
Proceed to the Traffic Department in the governorate where you reside.
Submit the following requirements:

Your original passport and photocopy of the pages with your personal information and residence stamp.
Letter of your sponsor with your complete residential address and your position in your company.
Proof of residential address, it can be your electric bill or your tenancy contract.
Your original driver's license in your home country.
Copy of your driver's license certified by your embassy here in Kuwait
You blood group certificate from any local hospital or clinic
Eye test certificate
Original pictures taken just recently
Learner's Driving License
If you did not qualify for the first option, this is your last resort. To apply for a learner's driving license, the following must be followed:
Proceed to the Traffic Department in the governorate where you reside.
Submit the following requirements:

Your original passport
The original and photocopy of your civil ID
Letter of attestation from your employer
Passport-sized pictures
Letter of employment from Ministry of Social Affairs and Labour or your copy of work permit
The application process is easy and simple – you just have to follow the instructions and wait for your license to be released. Your driver's license in Kuwait has 10-year validity, long enough for you to prepare for the renewal process once it expires. Make sure to bring your license especially when you drive around the country.
We hope you find the guide above useful as it helps provide you more tips and ideas on what you should do when you want to get a driving license. Always follow the traffic laws to avoid penalties and fines. Good luck with the application!