Did you know that Dubai celebrates shopping festivals every year? Yes, you read it right! Aside from each mall's different ways to attract customers, the country itself holds a yearly event for the people residing here and of course, the malls being the venues. If you're one of those who find retail shopping as a stress reliever, you need to know about these shopping festivals.
Dubai is a shopping destination as it houses different brands, indeed. From gold to various international labels, Dubai is a perfect place for shopaholics. To promote the growing number of malls here even more, the country commemorates the 3 biggest festivals which you can join annually.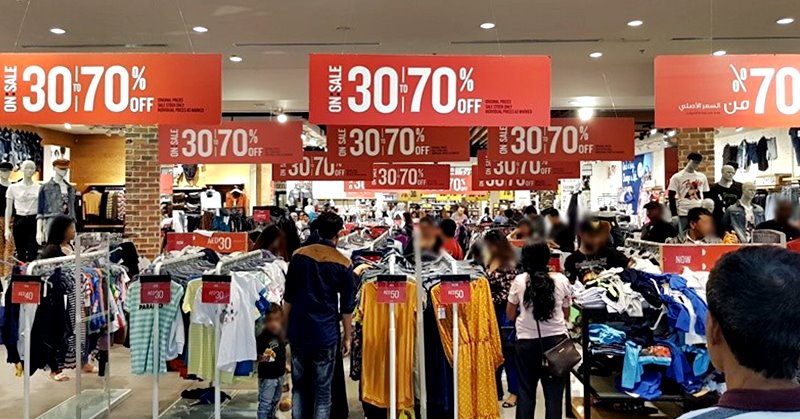 When to Visit Dubai for Shopping – Best Sale Seasons Throughout the Year
To keep you informed, we made a list of these festivals and the relative information about the celebrations. This is the best time for you to visit Dubai if you have plans to splurge on a shopping spree to get the best deals out of various merchandise.
#1 Dubai Shopping Festival (DSF)
Hosted every January, all malls and shops in Dubai participate to make this celebration a full blast one. Different associated establishments give extraordinary and huge prizes such as apartments, cash prizes, gold, and even luxury cars from Bentley and Infiniti! Aside from malls, there are also outdoor activities—usually compose of DSF carnivals where you can watch theater plays. No doubt all watch out for this event.
#2 Gitex Shopper
This festival is being hosted twice a year, one on April as the Spring Edition and another on October as the Autumn Edition. The participating vendors here usually came from the Dubai World Trade Centre and IT and gadget branches in different malls. If you're a techy person and want an updated smartphone, laptop, tablet, or TV for the year, better watch out for this even because huge discounts are given with exciting freebies! Usually, people from Dubai wait until this season comes so they can get their dream gadgets for a lesser price. Although some malls offer gadget discounts during this season, it still better to head off the Dubai World Trade Center so you can get a better deal.
#3 Dubai Summer Surprise (DSS)
Last but not the least is the Dubai Summer Surprise that happens every July. All malls and shops in the country participate in the said event. Dubai hosts a so-called Modhesh World in the World Trade Center that engages the children to do fun interactive activities. Don't worry; if you're young at heart, this is for you too! Since summer in Dubai can be very hot, malls come up with different ways to attract people to spend their time within the malls. In case you're up for the challenge, you can go to all the malls nearby and search for the best deals and discounts.
It has always been fun in Dubai as it offers not just job opportunities for seekers but also extracurricular activities when you feel like you're exhausted from work. Surely, these festivals are perfect for your family and friends back home!